Avida Land is Ayala Land's affordable segment, offering residential and commercial developments in various parts of the Philippines. Avida Tagaytay is one part of this extensive developments
The real estate brand has an extensive presence in Cavite real estate-wise. With its proximity to Manila, the province remains to be the top residential choice for Avida buyers. Tess Tatco, the Marketing Head, on the other hand, said, "Avida provides sure, secure and sensible developments as it continues its mission to provide an enriched living experience to more Filipinos."
Vice President and Head for Project and Strategic Development, Apollo Tanco, takes pride in the accessibility of Avida properties in Cavite. He said, "Whether a customer considers  a house and lot purchase, lot only or a condo unit, Avida will have it all in Cavite."
Avida first served the Southerners in 2002 through Avida Residences Sta. Catalina. The 38-hectare residential village offers house and lot and lot only units.
It was followed by Avida Village Sta. Cecilia, Avida Residences Dasmariñas, Avida Settings Cavite, and Southgrove Estates. To live here in Cavite and specifically, in one of these Avida properties means living a life away from urban chaos and congestion.
The developer's footprint in Cavite is at 116 hectares and with more than 4,200 residential units. 
One good thing about investing in one of these units is the ever-growing value appreciation. When Avida first sold its properties in 2009, the land value was Php8,500 per sqm. Now, it's at Php15,500 per sqm. That's a 12% annual value growth.
With the developer's footprint in Cavite at 116 hectares, Avida has a project in Imus, Dasmariñas, Bacoor and now in Tagaytay. 
Avida projects in Tagaytay
Avida Tagaytay project, Serin Tagaytay which has two towers Serin East and Serin West, was launched in 2015. The mid-range residential product developer expected to raise Php5.5 billion in total revenues with this six-tower condo project. The three-hectare development is located along Tagaytay-Nasugbu Highway.
The leisure-oriented Serin Tagaytay is Avida Land's eighth project launched in 2015, completing Avida Land's residential product line in Cavite.
Your well-deserved vacation is realized here at Serin Tagaytay every day. The laid-back charm of the place is worth coming home to.
Avida Land's Serin Tagaytay
Bucolic Tagaytay is only 1 1/2 hour of drive away from Metro Manila and 45 minutes away from Alabang. Serin Tagaytay is about a kilometer away from the rotunda, and its rustic design can be seen from afar.
The development would have a total of 1,780 condo units when completed. The average selling price for each unit is Php3.3 million. Today, about 70% of the units are occupied while the remaining 30% is dedicated to second homes or investments (mostly owned by overseas Filipino workers (OFWs).
With a total of 16 stories consisting of units in various configurations, Avida Land spent Php3 billion for this project while the total value of the entire development would be $5.5 billion. The units were originally planned as vacation condos.
Now, there is a place waiting for individuals, couples, and families who want to spend a weekend at Tagaytay. The tranquil environment setting exists in harmony with nature despite being in the middle Ayala Malls Serin and Our Lady of Lourdes Church.
The view of the majestic Taal Volcano is just one. Other things to enjoy while at Serin Tagaytay are the cool climate and the best dining destinations in Cavite.
Tagaytay is a foodie haven, so to speak. Literally, hundreds of restos lined the main highways. There are also more options inside the posh mall. 
Serin West by Avida Land
Avida's first project within the leisure destination, Tagaytay, Serin West is dubbed as the firm's first residential retreat. It's a place for the kind of pleasure you rightfully deserve, in a place where you can instantly revel in the picturesque view of the Sierra Mountain range.
A mixed-used integrated residential development, Serin West is a two-tower development with a total of 480 units. As expected, the total sales would be Php1.5 billion. Launched in 2012, the turnover of units started in 2016.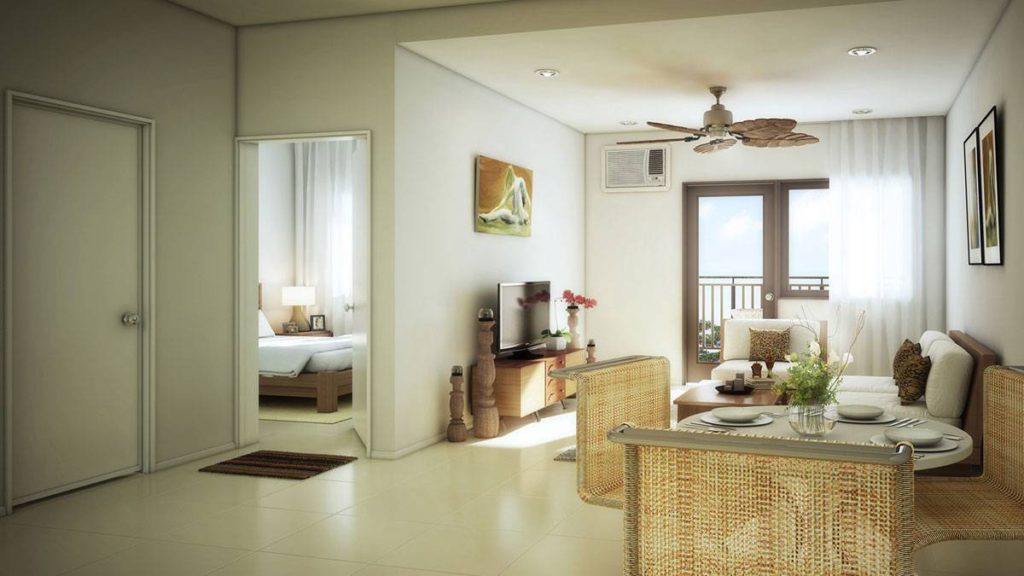 The construction of Serin West started in 2014 after the groundbreaking of Tower 1 was held. Within the same day, the blessing and formal opening of Avida Tagaytay's Information Center in Tagaytay-Nasugbu Highway occurred.
Serin East by Avida Land
At Serin East, it's possible to live every day like a vacation–its tagline. No one would blame you or take it against you if you trade the metropolitan life with the refreshing countryside views that only Tagaytay can offer. 
Located along the diversion road that connects the above-mentioned highway with Aguinaldo Highway, the four-tower Serin East has a total of 1,300 units. These units have a total sales of up to Php4 billion.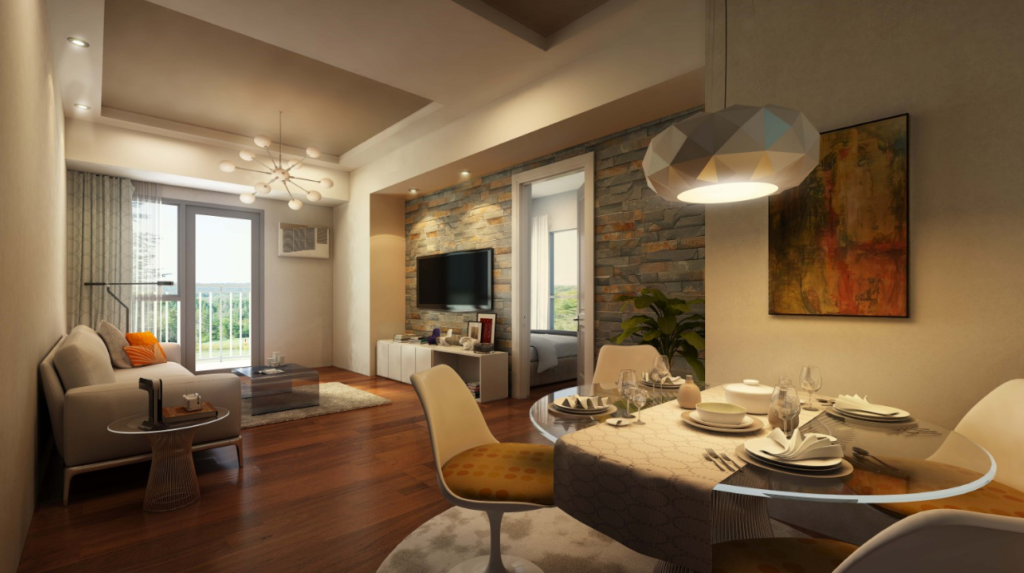 The first tower has 480 units, the smallest unit of which has 28 sqm while the biggest has 80 sqm. The latter is a two-bedroom unit with loft and balcony that suits any family size. 
The smallest units sell from Php2.6 million while the largest ones from Php9 million. About 40% of the available units at Serin East are studio units. It's the perfect size for individuals and couples who want to make Tagaytay their permanent address.
Amenities
Serin Tagaytay burst at the seams with the combination of natural and contemporary features that can make the living experience truly one of a kind.
Serin Tagaytay boasts of a multi-purpose hall/clubhouse, adult and kiddie pools, lounge, sitting areas, trellised walkways, gardens, and viewing deck. Socialize with loved ones with the views of Taal Volcano and lush greenery everywhere you turn as the backdrop. These are the ideal places to make new and lasting memories.
Serin East and Serin West, nonetheless, have separate amenity areas. The areas' design complements the natural surroundings, retaining the laid-back feel of suburban living.
Now you never have to leave your place to enjoy the comforts of a vacation lifestyle. Serin Tagaytay and the nearby amenities have all your needs and wants. You live the life you choose and want all along minus the compromises.
Future Avida projects in Tagaytay
Other than this six-tower leisure development project of Avida Land in Tagaytay, the mid-scale developer has no other projects lined up in the city.