When it comes to building legacies through sustainable property developments, Ayala Land is not to be left behind. And certainly not in one of the prime locations in the south—Tagaytay. Ayala Land Tagaytay then becomes a host for premier developments in this side of Cavite.

Ayala Land envisions, builds, and develops master-planned, mixed-use sustainable communities. The emphasis is on the last one since sustainability is not just the differentiating factor, but also makes the development process goal-oriented and forward-looking at the same time.
Thus, the premier property development conglomerate is the leader when it comes to raising the standard of value appreciation with trailblazing quality at the core.
Definitely, such vision translated to the properties that Ayala Land developed and would soon develop in Tagaytay or near the city. The goal is to preserve the environment in the most supportable way possible.
Ayala Land Tagaytay properties for sale
Under the corporate Ayala Land are five property segments (luxury, high-end, mid-range, affordable, and low-cost) although only two have properties in Tagaytay. These are Alveo Land and Avida Land, in particular, Kasa Luntian and Serin Tagaytay. Such properties are frontrunners of Ayala Land properties for sale in Tagaytay.
A timeless Tagaytay leisure experience at Kasa Luntian
Located in Calamba St., Brgy. San Jose, Tagaytay, Kasa Luntian is a condominium for sale in Tagaytay. The two-phase leisure development stands on a 7.63-hectare property. 
Kasa Luntian offers studio, one-bedroom, two-bedroom, and three-bedroom units, ranging from 40 to 157 sqm. 
The complex has three main features – the central amenity area, indoor amenities, and pocket parks. The central amenity area houses the adult and leisure pool, kiddie pool, cascading jacuzzis, jungle play area, and pavilions. The open lawn and viewing pavilion are also located here.
Furthermore, the indoor amenities include the community deck, function halls with spillover, and community lounge (per floor). 
The pocket parks, on the other hand, consist of the coffee orchard, herb garden, rain garden, treehouse, open greens, and pocket seating areas. The elevated creekside walkway also forms part of the section.
Kasa Luntian Tagaytay also has serviced residences available for guests who want a short staycation or quick getaway.
Live every day like a vacation at Serin Tagaytay
Serin Tagaytay is divided into Serin West and Serin East. Both complexes are rustic, intimate, cozy, relaxed, and homey—a great combination to make lasting memories amidst the backdrop of lush greeneries.
The two towers of Serin West were completed in June and December 2016, respectively. On the other hand, the first tower of Serin East was completed in March 2018. The second tower is yet to be completed; the target date is March 2021.
Serin West
When Serin West was launched, it was Avida Land's first residential retreat. Its goal is to bring vacation living to greater heights. 
The place is dubbed as a place for well-deserved pleasures in life. Bask in the magnificence of the mountain range, take a dip in the azure swimming pool, breathe in fresh air or take a stroll in the garden.
Serin West features amenities including adult and kiddie swimming pools, children's play area, clubhouse, garden and open spaces, lounge and sitting areas, and lakeview deck. 
Serin West is located in a vacation hotspot, just five minutes away from Tagaytay rotunda. Such a location makes it ideal since it is near restaurants, coffee shops, churches, tourist destinations, and public markets.
Serin East
Serin East is the residence where you can enjoy a new side of Tagaytay. Like the West, it also offers a breathtaking view of the surroundings.
Despite that, Ayala Land Tagaytay's Serin East is a contemporary haven with all the modern features to satisfy one's comfort indulgence amidst the laidback ambiance of the entire complex. 
It has several amenities at the ground and podium levels. Serin East has swimming and dipping pools, kiddie pool, wet lounges, game room, function rooms, and clubhouses. The lounge areas are also equipped with seaters.
What sets Serin East from Serin West are the generous open spaces, lounge gazebo, and jogging and reflexology paths. 
Serin East is located at the convergence of the diversion road that connects Aguinaldo and Tagaytay-Nasugbu highways. These areas are teeming with sights to see and explore.
Ayala Land project near Tagaytay City
Speaking of sustainability, Nuvali is the epitome of such a legacy-building disposition. Nuvali is the Philippines' first and largest eco-city development that also includes residential projects. 
Nuvali is a complete community. That doesn't only fulfill one's need for shelter, but also nourish the wellbeing of the people and those things that they interact with daily.
Here are your residential community options in Nuvali.
Ayala Land Premier
You have four residential options, and each has its own theme and ambiance. These are Elaro, Santierra, Abrio, and Montencito.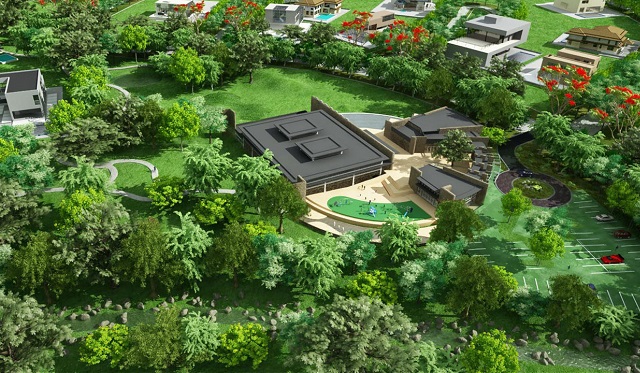 Elaro is perfect for dwellers who prioritize healthy outdoor living. 
Santierra is dubbed as the perfect natural urban refuge because of its perimeter of greenery. For one, it has a Village Clubhouse and two-hectare green lawns where one can walk, jog or bike. There are also several pocket playgrounds for the kids to enjoy.
Abrio is the most private, secure, and exclusive of the four neighborhoods. The homes are concealed from street views. 
Montencito thrives on greenery and tranquility. It is located at the heart of Nuvali, giving the illusion that the community is away from the city when it's not.
Alveo Land
Alveo Land has three developments in Nuvali, namely Treveia, Venare, and Mirala. Lumira is the latest Alveo lot for sale in Laguna.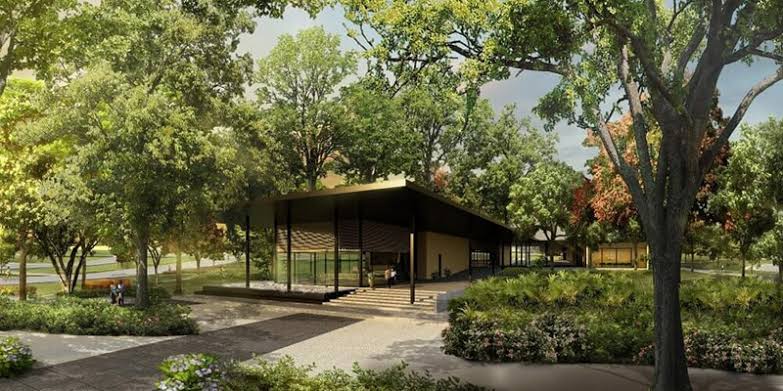 Treveia balances nature and development wherein 50% of the neighborhood is dedicated to parks and tree-shaded open spaces.
Venare features thematic zones named as the Go Zone, the Aqua Zone, the Green Zone, the E-Zone, and the Me Zone.
Mirala has a park environment that complements the urban conveniences within the community.
Avida Land
Finally, Avida Land has five neighborhoods in Nuvali. These are Cerise Avida Village, Avida Settings, Avida Woodhill Setting, Avida Parkway Setting, and Ridgeview Estates.
All developments aim for maximum sustainability.
Nuvali is less than 5 kilometers away from Tagaytay, so living here can also be an option if you want to enjoy the perks and privileges of living in Tagaytay. 
Also, it is located within Sta. Rosa and Calamba boundaries, which means it is a quick trip from Manila. 
Future Ayala Land projects
Ayala Land hasn't confirmed any future projects in Tagaytay City.