#2 Tagaytay Highlands – Belleview Condo Unit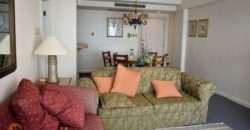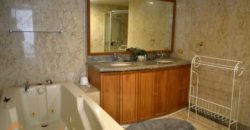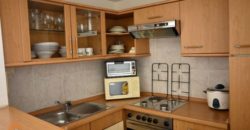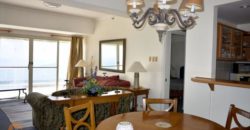 Description
A home with a view
Take pride in coming home to a residential property that boasts of a majestic and breathtaking view of the Taal Volcano only at the Belleview Tagaytay Highlands. Erected smack dab in the middle of the slope of the Tagaytay Ridge, Belle View Tagaytay Highland's premier first-class condominiums offers its residents a visual and scenic delight to wake up to every single morning. By having a unit in Tagaytay Highlands for rent or for occupancy, you are guaranteed an elevated lifestyle that remains unparalleled and unmatched.
A panoramic view of the Taal Volcano
The 176-unit gives residents and homeowners a panoramic view of the grandeur that is the Taal Volcano—imagine having that natural anomaly and picturesque view as your backyard! Masterfully planned and developed by Belle Corporation, the condominium complex promises to elevate the way of living and lifestyles of each homeowner and resident. Belleview Tagaytay Highlands provides residents and homeowners a unique modern condo living that affords all the major conveniences of a progressive city sans the stifling hot weather and the pollution— an excellent way to live indeed.
A project built by the top professionals
Belle View Tagaytay Highlands is erected and built only by the top engineers, architects, and geotechnical experts—a top and esteemed project insomuch that a home in Belle View is a secure investment to last you for years. It flaunts only the highest and most luxurious way of living that having a unit in Tagaytay Highlands for rent is something you can truly take pride in. Come home to a community that wonderfully blends contemporary condo living in a suburban setting—making Belle View Tagaytay Highlands the perfect neighborhood for homeowners who are used to the comforts of city living without the perpetual traffic onslaughts and constant pollution.
Luxurious living
Having a unit in Belle View Tagaytay Highlands for rent is an avenue for luxurious living. With premier and top notch home features as well as contemporary unit designs (that run the gamut from spacious terraces to floor-to-ceiling doors and windows giving you a full and unobstructed view of the Taal Lake and Volcano), you are guaranteed a lush and elevated lifestyle. The condominium complex also features a diagonal glass bubble elevator—the Philippines' very first—which offers a glimpse of the breathtaking view of the known world wonder and world-famous volcano lake.
A property in the skies
Surrounded by boundless natural bounty and beauty, The Belle View Tagaytay Highlands is located a mere sixty kilometers away from the bustling city that is Metro Manila. It offers residents a world-class living that features various recreational activities within the residential complex. Experience the comfort of being nestled amid natural splendor as well as the cool and unpolluted atmosphere of the Tagaytay Ridge. With this kind of elevated living, you would surely look forward to coming home each and every single day.
An investment opportunity
A unit or property in this condominium complex would also be an avenue for a myriad of investment opportunities such as having your unit in Belleview Tagaytay Highlands for rent. You can make the most of its innovative terraced design standing on the terrain's natural slope to entice prospective renters and lessees. After all, would it not be the height of sophisticated and luxurious living to reside in a property that gives its residents an unimpeded view of the majestic Taal Lake and its natural verdant beauty? The touch of exclusivity, comfort, and pampered living would certainly appeal to residents who would want a home that is on the trailblazing edge in terms of aesthetics and design—a fact you can heavily capitalize on.
A touch of sophistication and exclusivity
The Belle View forms part of Tagaytay Highlands which is home to the Highlands, The Midlands, and The Greenlands. In a nutshell, Tagaytay Highlands features a network of themed residential communities all given a touch of sophistication and exclusivity. Each residential community is further improved by a wide selection of restaurants as well as complemented by golf courses—all of which are set in an aesthetic and natural milieu that affords only the most stunning view of the majestic Taal Lake as well as its lush and cool mountains.
A premier destination for luxury living
The Belle View is situated in The Highlands which is the most sought-after property in Tagaytay and is incidentally, the premier community offered by Tagaytay Highlands. This trailblazing community sits atop the highest elevation of Tagaytay. What sets it apart is its featured properties give residents 360-degree views of both the Taal Lake and the cool mountain ranges. With an array of activities, topnotch and world-class, plush facilities coupled with Tagaytay's naturally cool weather, a unit in Belleview Tagaytay Highlands or a home in Tagaytay Highlands for rent would certainly make the perfect haven away from the perpetual hustle and bustle of busy cities. Indeed, calling Tagaytay Highlands—the country's premier destination for luxury living—would truly transform your idea of what a weekend getaway is.
In Tagaytay Highlands, you would certainly experience life on a different kind of level.
A lifestyle for Tagaytay's most discriminating few
Developed by Highlands Prime, Incorporated, the leading upscale property developer in Tagaytay, The Belle View assures each resident who invests in a unit of unmatched exclusivity insomuch that its world-class amenities and an array of topnotch facilities are only accessible to member-homeowners. Catering only to the most discriminating residents, a unit in Tagaytay Highlands for rent would ensure only that members get the best in terms of amenities, facilities, and services or otherwise. In Tagaytay Highlands, they stay true to their promise of elevating your leisurely lifestyle to greater and better heights. Unlimited access to world-class and top-notch amenities would only be available to access by member-homeowners to maintain an air of exclusivity and elegance.
An array of amenities to enjoy
The Belle View in Tagaytay Highlands assures its residents of only the best facilities and world-class amenities. The condo complex has 176 first-class condominium units. Basic unit types range from a single bedroom unit with approximately 125 square meters in space, a two bedroom unit with approximately 188 square meters of space and a three=bedroom one that features 250 approximately square meters of space.
A scenic view of the Taal Lake
Each unit has bedrooms and living rooms with full height glass doors and windows that open up to a spacious three-meter deep balcony that would give a scenic and panoramic view of the Taal Lake. Each unit also comes equipped with Ethan Allen designed furniture as well as a European style kitchen with appliances already built in.
A personal jacuzzi bathtub
Residents can also enjoy a weekend relaxing in their Jacuzzi bathtub that comes with each unit. Residents who employ house helpers would have a designated room for them, and a parking slot for each unit is located in a separate area that has two drop off points.
Assurance in Safety and Security
In The Belle View, each resident's safety and security is held in the highest regard, so security services are paramount and available 24/7. In Tagaytay Highlands, residents are assured of a relaxed and luxuriously elite way of living. In this regard, residents would have access to full housekeeping services as well as in-house landscaping should they ever need it.
So, what are you waiting for? Invest in exclusivity and sophistication now and finally get that unit in Tagaytay Highlands for rent today!  
Address
Address:
Tagaytay Highlands
Country:

Philippines

Province / State:

Philippines

City:

Tagaytay
Open on Google Maps
Price
P35,000

/Per Month

Property Type

Condominium

Bathrooms

1

Garage Size

2 cars m2

Size

125 m2
| | |
| --- | --- |
| Property ID | 1988 |
| Property status | For Rent |
| Bedrooms | 1 |
| Garages | 1 |
Full Housekeeping Services
Contact Information