#1 Serin West Tagaytay – Condo Unit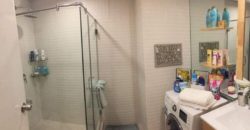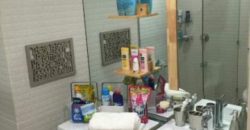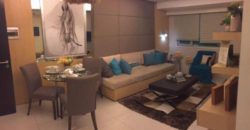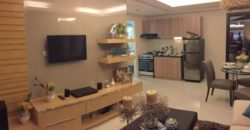 Description
A coveted residential retreat
Known only as a summer destination to most, Tagaytay continues to surpass expectations when it comes to being a residential retreat. Designated as one of the best places to retire in the Philippines, Tagaytay prides itself in having a cooler climate than most Philippine cities which makes for an excellent residential haven that caters to a myriad of individuals that run the gamut from retirees, expats, young families to professional individuals.
Today, aspiring Tagaytay residents and prospective homeowners can look forward to a home in Serin Condo Tagaytay, a project under the development of Avida land Corporation. Located strategically in the Philippine city known for its cool breeze and higher elevation, a unit in Serin Condo Tagaytay affords residents a scenic and iconic view of lush verdant greeneries as well as the nearby Taal Volcano—making it one of the most coveted neighborhoods in the Philippines.
Serin Condo Tagaytay
Avida Land, an Ayala Land subsidiary, welcomes Serin Condo Tagaytay—its newest addition to its growing fleet of premier and top notch residential developments. Standing at more than 630 meters above sea level complemented with flat and rolling terrains in conjunction with the ideal humidity atmosphere, a home in Tagaytay would make for a comfortable and relaxing way of life.
Considered as a unique amalgamation of vacation and residential living, Serin West Tagaytay is considered as the pioneer of Avida's residential retreats in Tagaytay. Capitalizing on well-deserved relaxation as well as a quiet weekend getaway, residents can revel in the picturesque view of Taal Volcano as well as the Batangas Mountain range in the horizon.
Considered as the first and pioneering vacation condominium project Tagaytay City, Cavite, Serin Condo Tagaytay is a mid-range property development unit that features 461 units that range from 22 to 80 square meters. Each condominium tower offers a majestic view of the Batangas mountain range on the horizon as well as the Taal Volcano.
Ideal for residents who wish to escape the perpetual hustle and bustle of the metropolis, a unit in Serin Condo Tagaytay would ensure a blissful escape from the busy urban lifestyle. Here you can have access to a myriad of carefully chosen amenities ranging from a multi-use clubhouse, swimming pools for both adults and kids as well as a Lakeview Deck.
Indeed, the property promises to be a worthwhile investment for young professional businessmen as well as prospective homeowners who are looking for an eclectic mix of contemporary and suburban lifestyle that affords all the major conveniences of a progressive city without the stress and hassle.
It makes for an ideal peaceful weekend retreat or a perfect retirement home for those who have an affinity for living amid natural bounty or for those who wish to bring vacation and residential living into new, better and greater heights.
Unbeatable location
Tagaytay's cool breeze
Capitalizing on the cool breeze offered by Tagaytay's strategic location, a property in Avida Towers Serin West offers residents and homeowners an avenue for a leisurely lifestyle. Situated just along the Tagaytay-Nasugbu National Highway, a major road of Laguna, Cavite and Batangas, a Serin condo Tagaytay ensures that you are never far from major points in the city. In fact, the property is situated only 500 meters away from the Tagaytay Rotunda.
Primary urban area
As it is located within the primary urban area of Tagaytay, the property is considered to be one of the most coveted vacation hot spots for both locals and foreigners with major points of interest in proximity. Some nearby attractions are Olivares Mall and a future mall developed by Ayala would be erected just right across the condo making it convenient to accommodate a resident's shopping needs.
Places of worship are just within the vicinity with Lourdes Church, Our Lady of Lourdes Parish, Canossa House of Spirituality, Valletta House of Prayer and Christian Development Center just nearby. For medical and hospitalization needs, Tagaytay Hospital and Medical Center sits just right around the corner.
Recreational needs proximity
Homeowners and residents are also treated to an opportunity of not having to drive far for their recreational needs as a Serin Condo in Tagaytay ensures that you have everything you need just within your reach. With an array of dining and restaurant options, hotels such as Day's Hotel, Royale Park Hotel, entertainment spots such as Tagaytay Picnic Grove, Casino Filipino, Museo Orlina, Sky Eye and leisure parks, your weekend itinerary is practically covered without having to worry about gas mileage, driving far and contending with traffic.
Capitalizing on its unique and strategic location, the condominium project is marketed as a residential retreat which is sure to pique the interest of prospective homeowners and real estate investors. As Tagaytay is known to be a popular Philippine tourist destination, a Serin Condo in Tagaytay is poised to become a potentially lucrative investment opportunity or a serene residential retreat away from the pollution and constant stress of the city.
Convenience is paramount, in this regard, the developers have meticulously selected the facilities and amenities that come equipped with the condominium complex. With all these, even the most discriminating few would have their basic and leisure needs satisfied and met.
However, for residents who wish to venture farther for their shopping needs, the condominium complex is located just a mere five minutes away from Tagaytay Rotunda making other points of the city accessible. Furthermore, the development is rather easy to find should one be taking only the major roads and highways from Metro Manila through Tagaytay.
With a Serin Tagaytay Condo, your clamor for leisure and entertainment are adequately met and answered without having to go far. Plus, you get to have bragging rights for living in a city that is considered as a top Filipino tourist destination. Certainly beats living in the metropolis, does it not?
World-class amenities
World-class amenities and facilities await you in Avida Towers Serin West. After all, this is a major standard for any Avida Land development. In Serin West Tagaytay, residents are treated to an expansive selection of features that are sure to befit any lifestyle or need. In this regard, life would be made all the more convenient as well as comfortable.
Community center
Some of the features included are a community center which is accessible for all owners of a Serin Tagaytay Condo. The community center is the core of Avida Towers Serin West's amenities and where you will find a series of leisurely activities to do and enjoy—regardless of your choice of lifestyle.
Equipped clubhouses
Clubhouses are available for those who wish to unwind and end the day with a drink while a swimming pool within the recreational area is open to all residents and unit owners and residents who wish to take a quick dip.
The condominium complex features two swimming pools with one for the adults and another for the kids ensuring that everyone has a little something to enjoy. Another highlighted amenity worth mentioning is the masterfully executed concept of incorporating nature into each resident's living experience.
Nature-integrated walkways
Walking through all of the walkways in the premises of a Serin Tagaytay Condo would mean getting a sense of nature. Each and every walkway within the premises are built with trellises which effectively diminishes the appearance of sterile and stiff living.
In here, modern housing is beautifully combined with nature—a factor Tagaytay can rightfully brag about. In this regard, residents and homeowners would always feel perpetually connected to nature and as a result, would feel less stressed as they go about their daily routine.
A property in Avida Towers Serin West ensures that you will never need another vacation day from your life ever again. The development is a unique blend of residential and vacation living with an array of recreational opportunities insomuch that allows residents and homeowners to experience the best of condo living.
With a Serin Tagaytay Condo, you will no longer be behooved and compelled to take a breather from your life—everything you need is practically just within your reach!   
Address
Address:
Serin West Tagaytay
Country:

Philippines

Province / State:

Philippines

City / Town:

Tagaytay
Open on Google Maps