The countryside has its own appeal. And when we say the countryside, there's one prominent place: Tagaytay.
Hundreds of restaurants are scattered in Tagaytay, and some of them have this rustic appeal that you keep coming back to. The scene is also different when the sunset envelopes the place. On the other hand, it is worth waking up to while basking on the enchanting place.
Speaking of which, here are the rustic breakfast spots in Tagaytay.
What is a rustic look?
The rustic look is really about the harmony of the elements such as nature-inspired textures and earthy colors to create organic warmth. The rustic style or look is almost farm-like because it mimics the outskirts and its simplicity and earthy feel.
And the overall look is achievable by combining wood, stone, fabric (canvas and burlap), and other natural materials – others even unfinished or reclaimed – to make the place more rough, raw, aged, and casual.
Take a cue from these Tagaytay's best-kept rustic breakfast diners.
Rustic breakfast spots in Tagaytay
Charito by Bag of Beans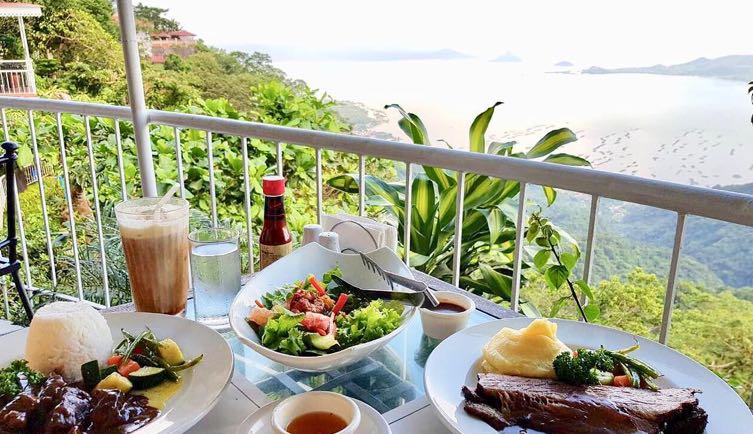 Charito by Bag of Beans serves European, American, and Filipino cuisines from 6:30 am until 11 pm on weekdays and 12 mn on weekends. The Spanish-inspired interiors create the rustic ambiance, but its modern chic elements contribute to making the place a standout.
Breakfast at Antonio's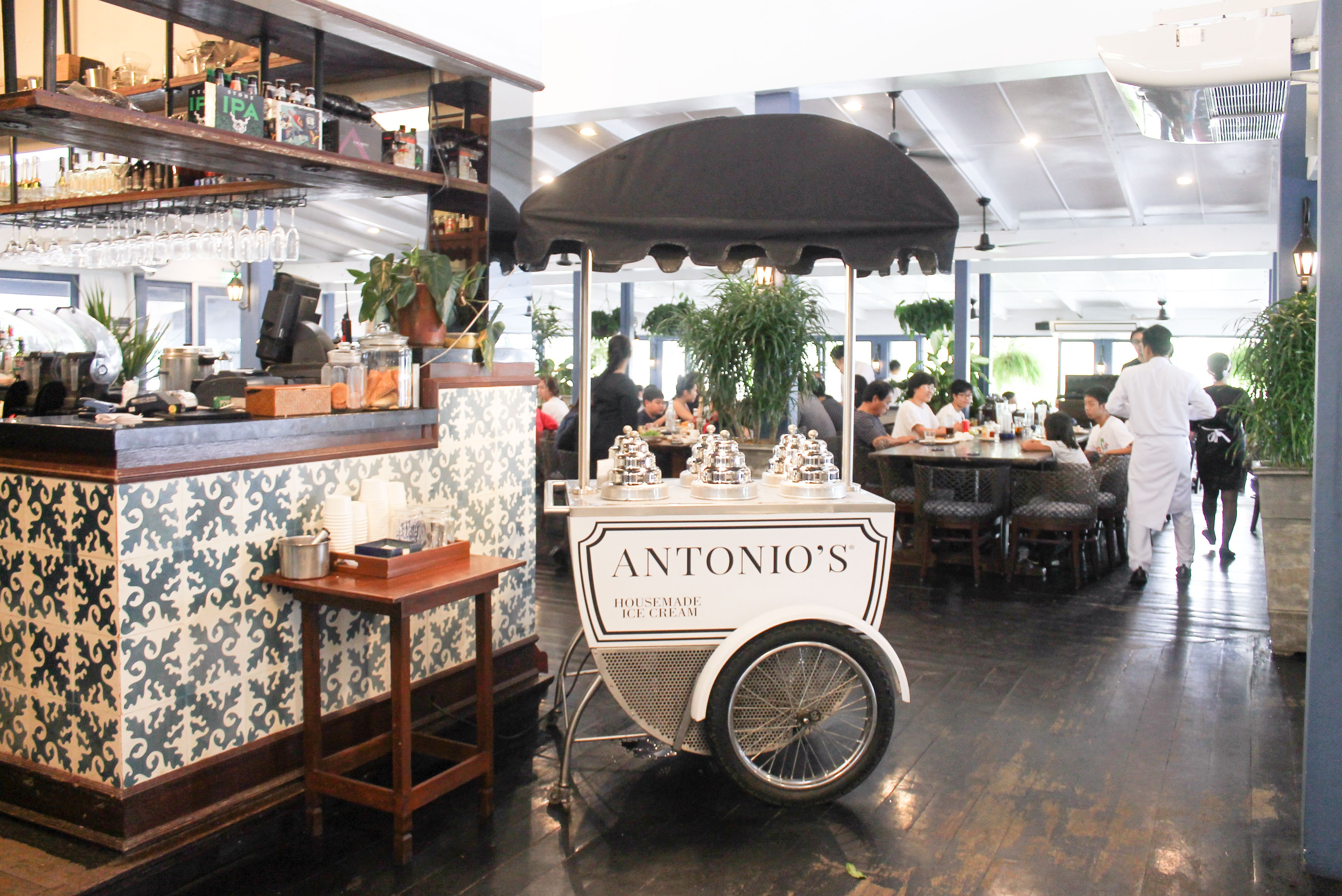 Breakfast at Antonio's is known for its impeccable food and service and, of course, their detail savviness. The dining setting is casual, but still complements the serenity of the surroundings and the comforting breakfast finds.
Sonya's Secret Garden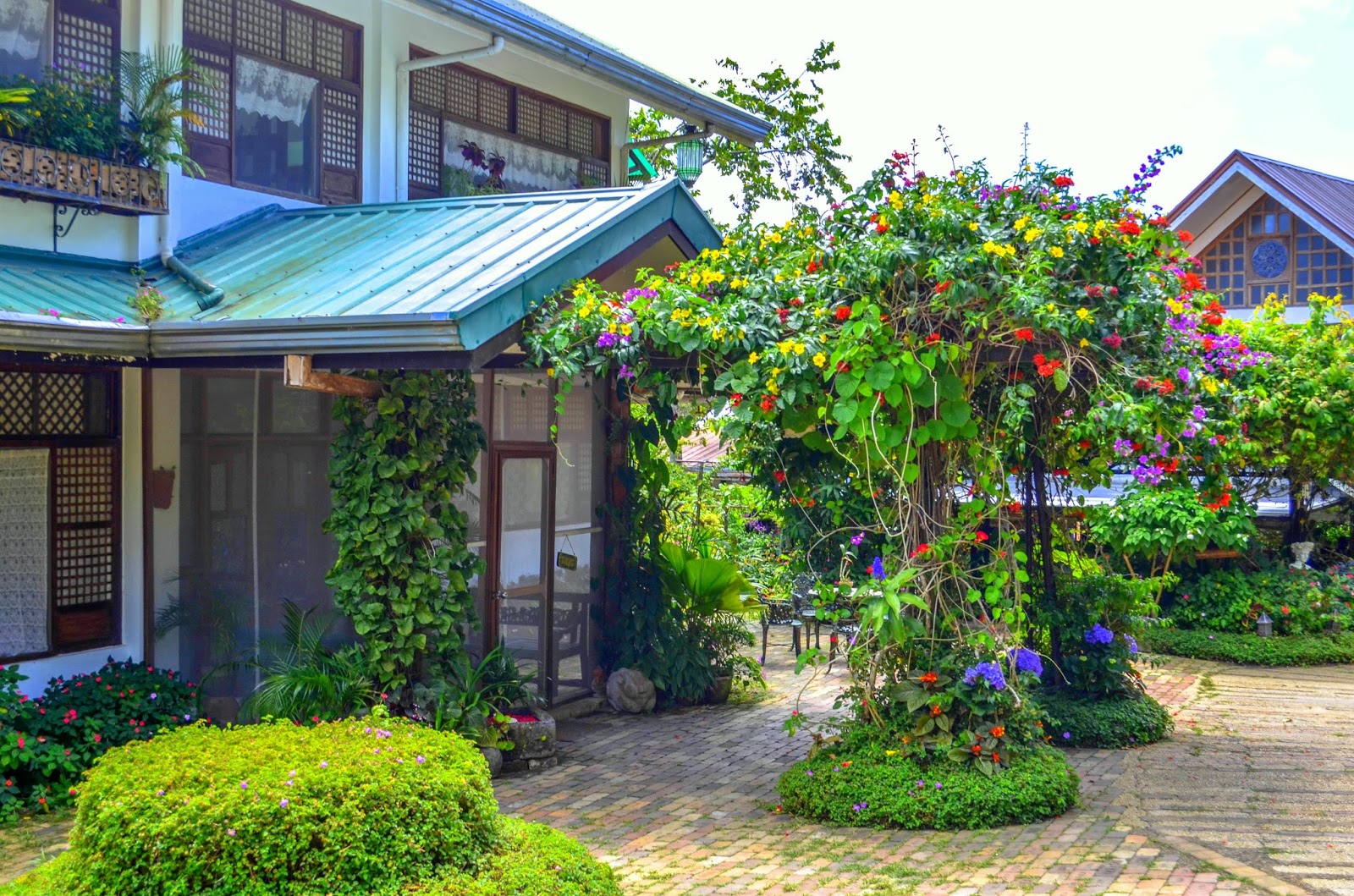 From its name itself, Sonya's Secret Garden is a green haven. The place is the perfect getaway from the metro and the ideal backdrop for breakfast for two or more. It serves food straight from its farmhouse—a country fare complete with bread from Sonya's panaderia (bakery) and assorted jams and dips, garden salad greens, pastas. The restaurant also offers a rustic breakfast buffet.
Balay Dako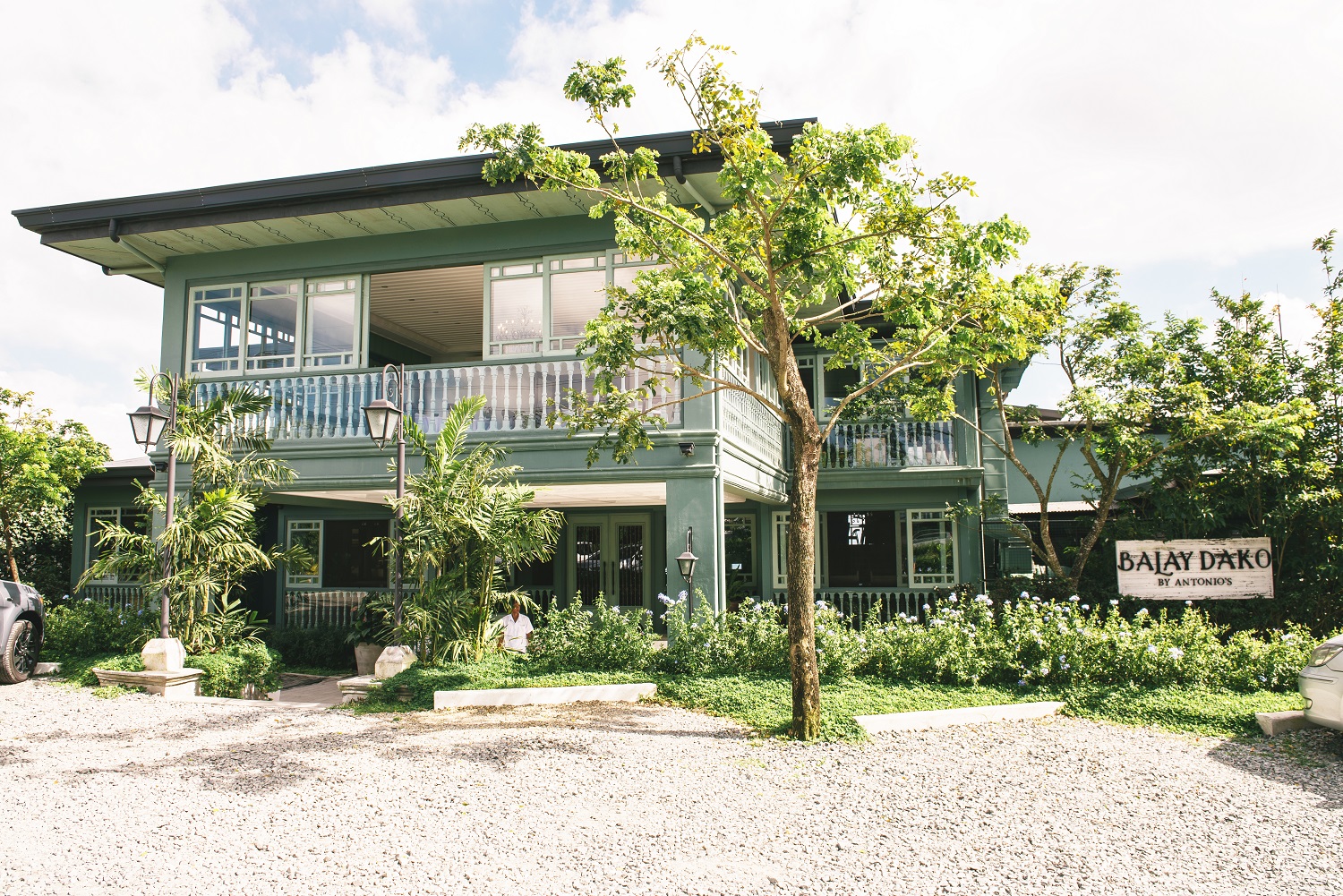 With the renowned Chef Tony Boy Escalante at the helm, Balay Dako is a Filipino restaurant that services native dishes and Tagaytay favorites. The place thrives on woods and greens that won't tire your soul out as you browse over and savor their breakfast buffet offerings.
Tsokolateria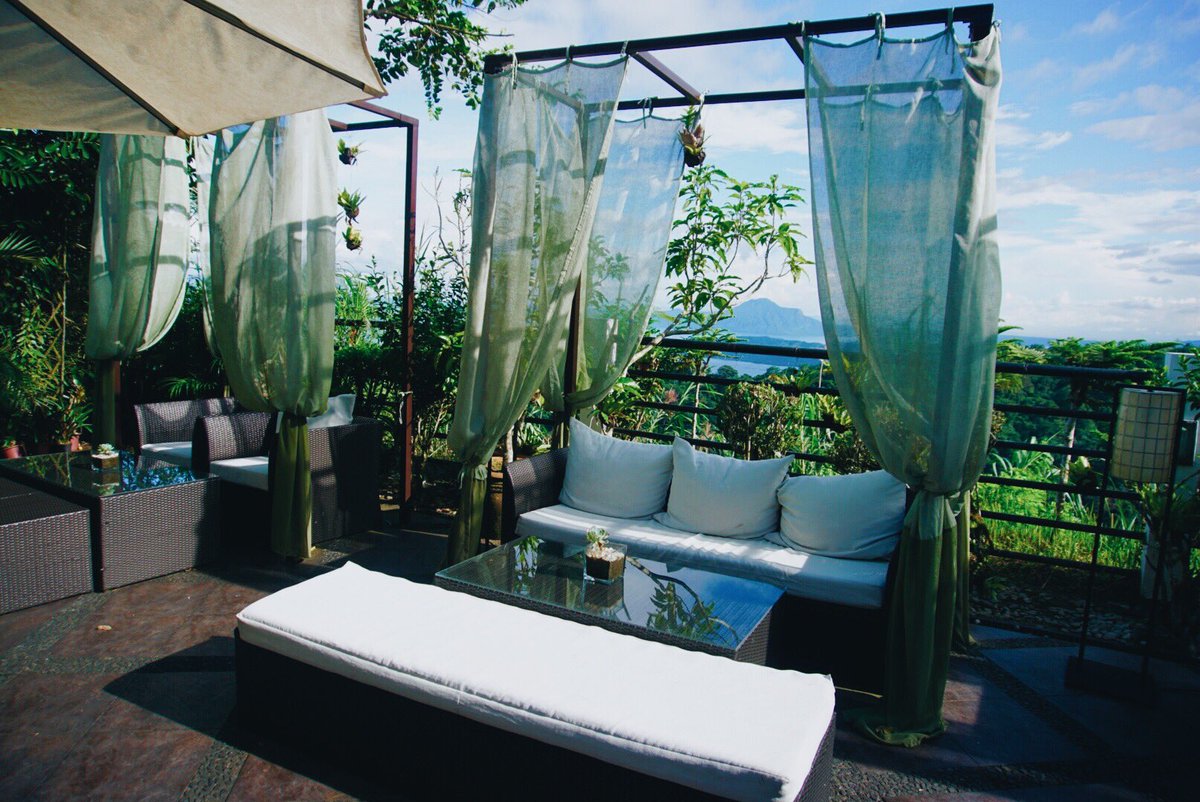 Tsokolateria sounds like a Filipinized cafe because it is, offering pancake souffle and a tsoko (chocolate) bar and tablea (cacao nibs) house blends. Needless to say, the majority of the menu items are infused with chocolate. The most famous item is the pandesal bruschetta sample platter.
Dreamland Arts and Crafts Cafe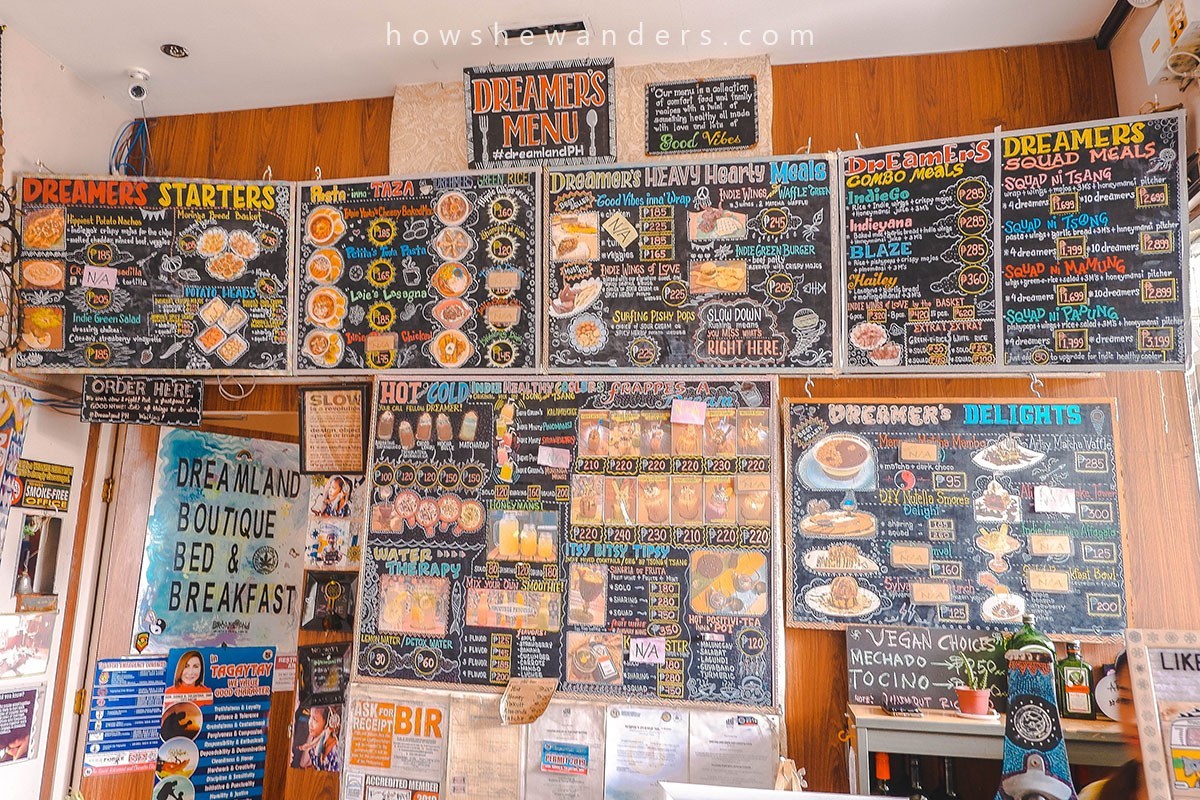 Dreamland Cafe is a 24-hour diner that verges the rustic chill boho look from its dream catchers to icicle lights. It's a cafe that also serves a bed and breakfast menu as well as delectable desserts, coffees, hot choco, and juices. Taste their popular moringa bread basket and solid breakfast bowl.
Gourmet Farms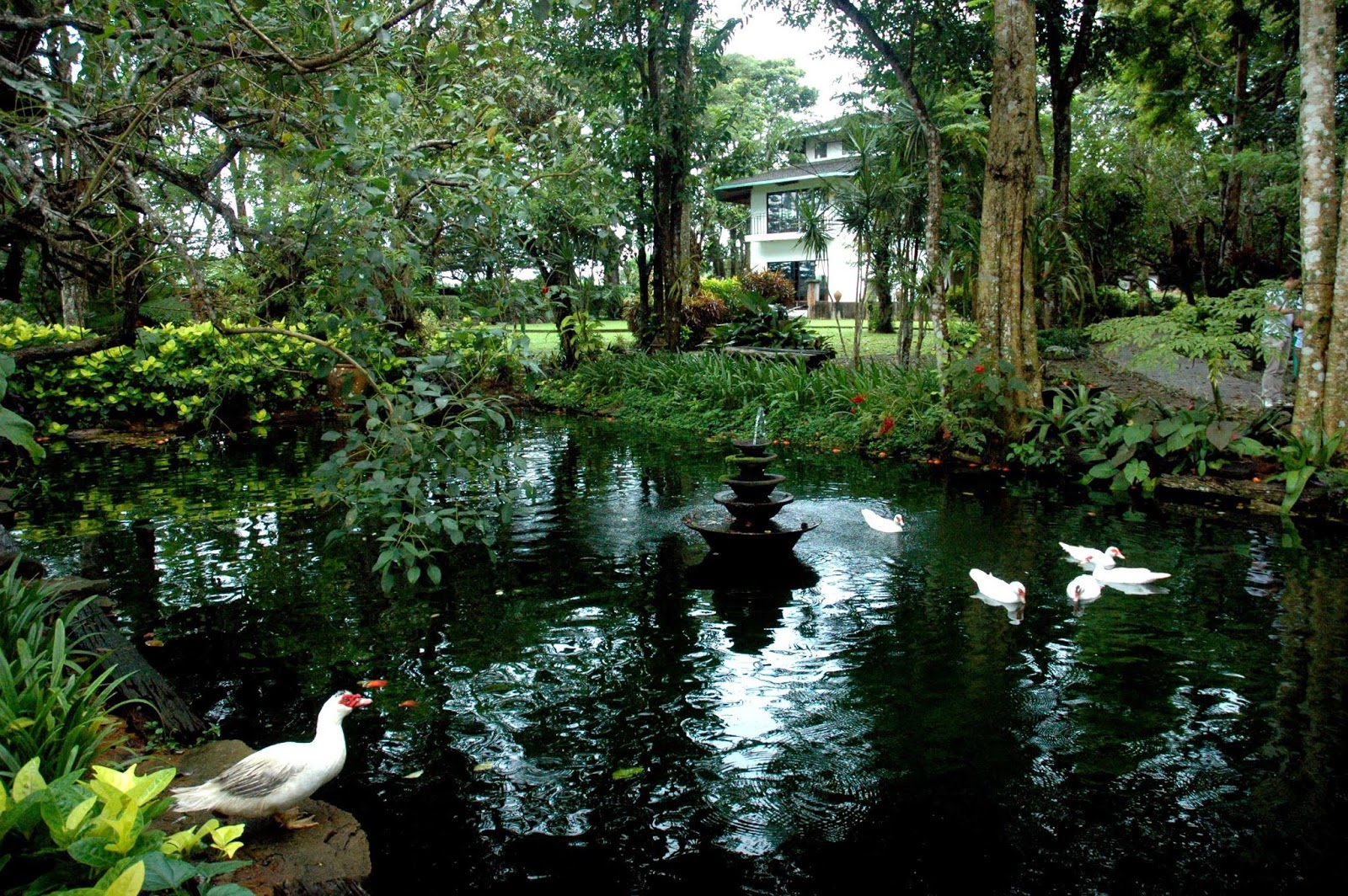 Gourmet Farms has The Dining Room where it serves all-time favorite Filipino breakfast items. The food includes the usual dishes like daing na bangus (filleted milkfish) and beef tapa (cured) as well as uniquely Gourmet Farms such as gourmet sardines, salmon salad, and omelet and toast. All breakfast meals come with complimentary coffee, hot choco, or tea (with fresh from the garden ingredient). And you get to eat your breakfast overlooking the farm—what gets more organic than that experience?
Cafe Voi La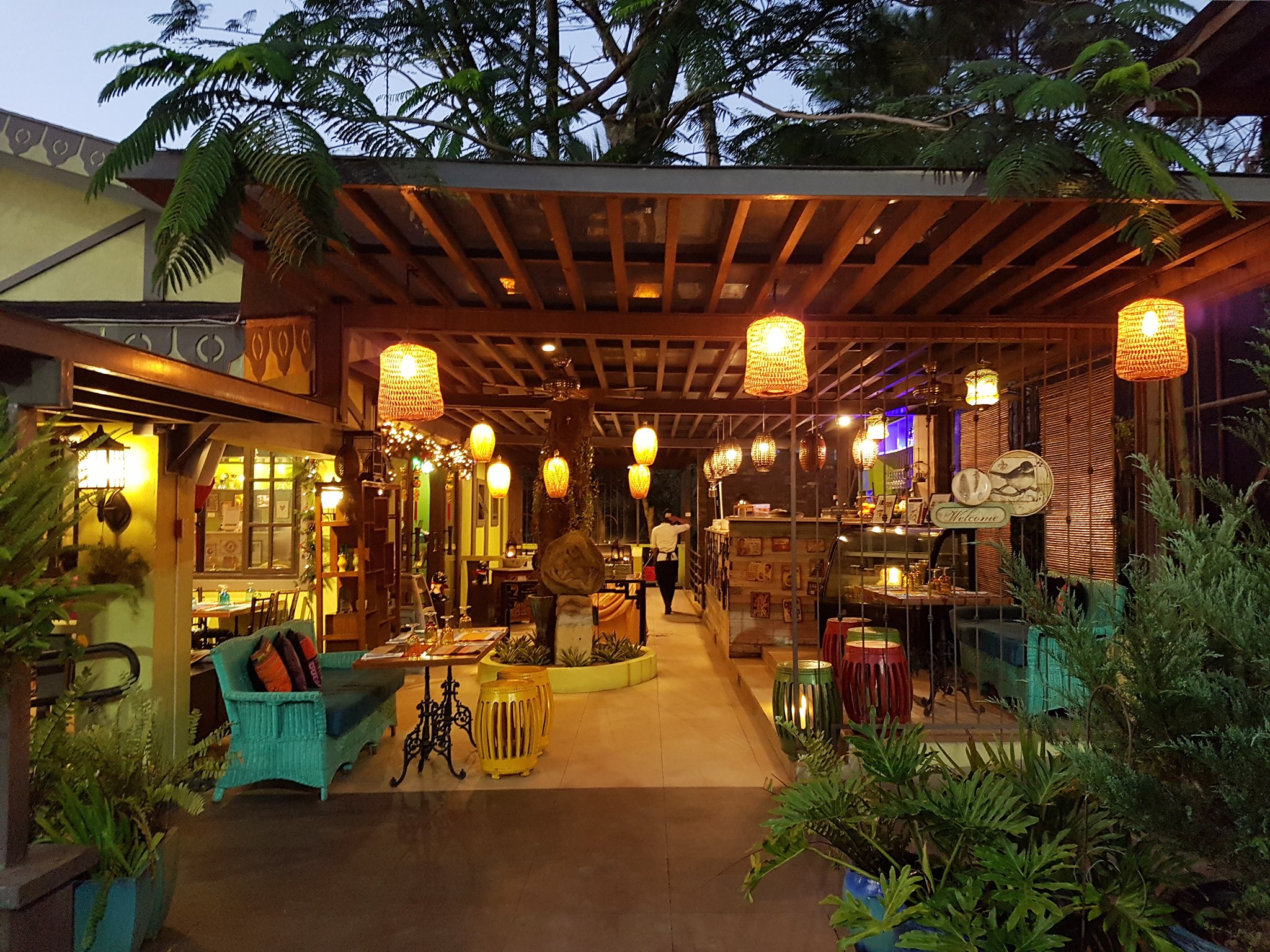 Cafe Voi La is an Asian fusion resto. Other than the Asian creative combos, the diner also offer all-day breakfast including their famous garlic beef tapa. The place screams homey from the interiors to exteriors, though, the happy-kind-of-green is dominant.
Mon's Restaurant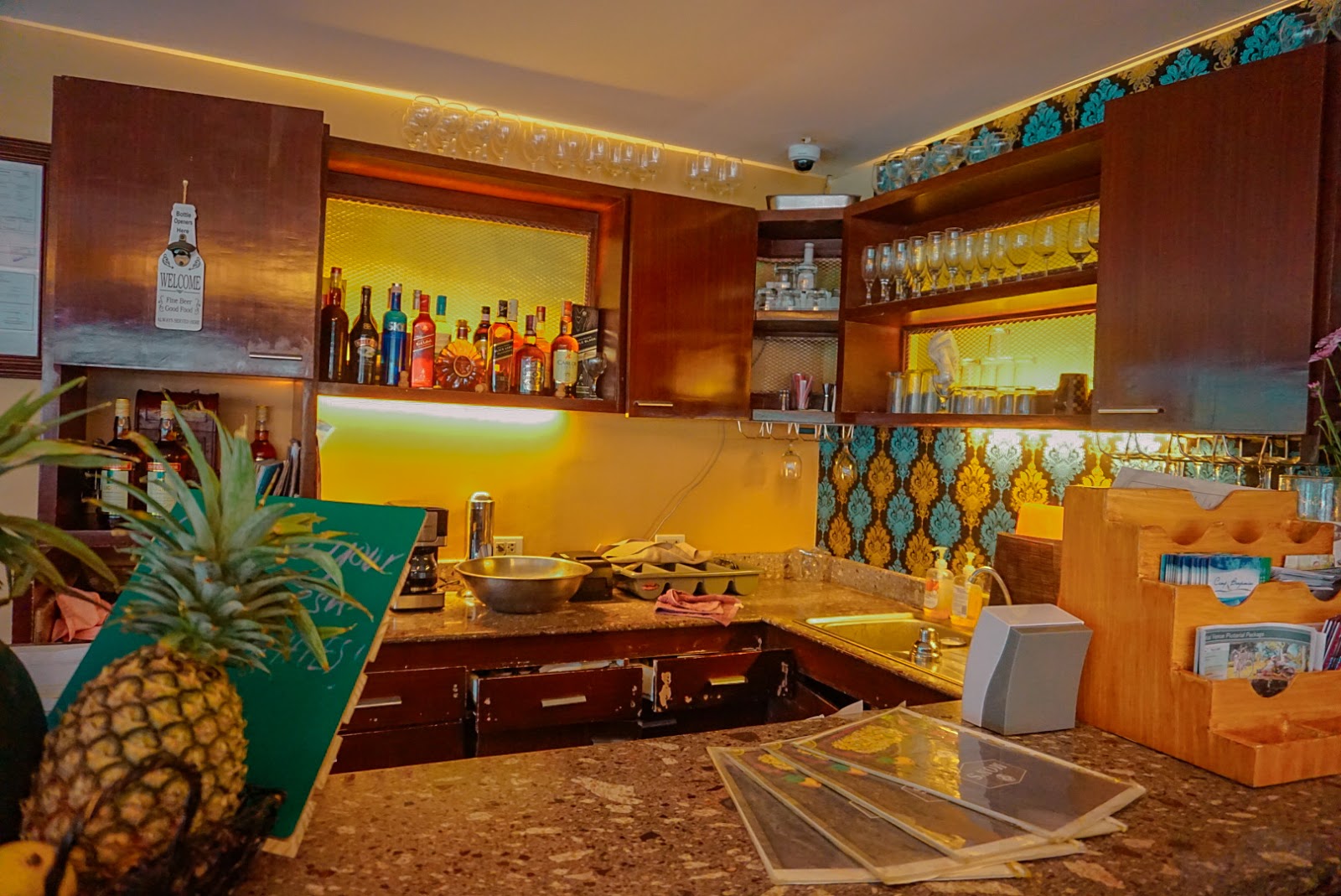 Mon's Restaurant is a farm-to-plate dining place which means Meant for Organic and Natural since the place is all about health and wellness. And it manifests in the surroundings how deep the commitment of the owners is. The restaurant serves regional dishes, burgers, sandwiches, and salads in addition to their all-day breakfast menu.
Chateau Hestia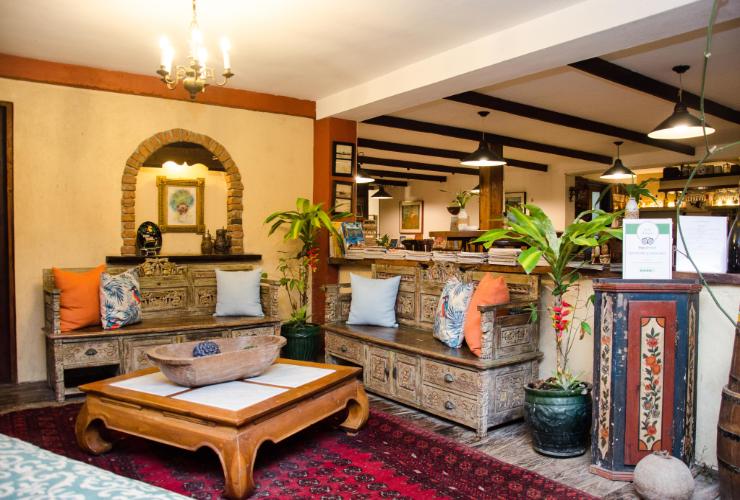 Chateau Hestia offers a European dining experience like no other. The setting is a country-style home surrounded by lush greeneries. And the foods it offers are curated from various parts of Europe, though the Austrian recipes are more popular to the frequenters.
Buon Giorno! Caffé and Bistro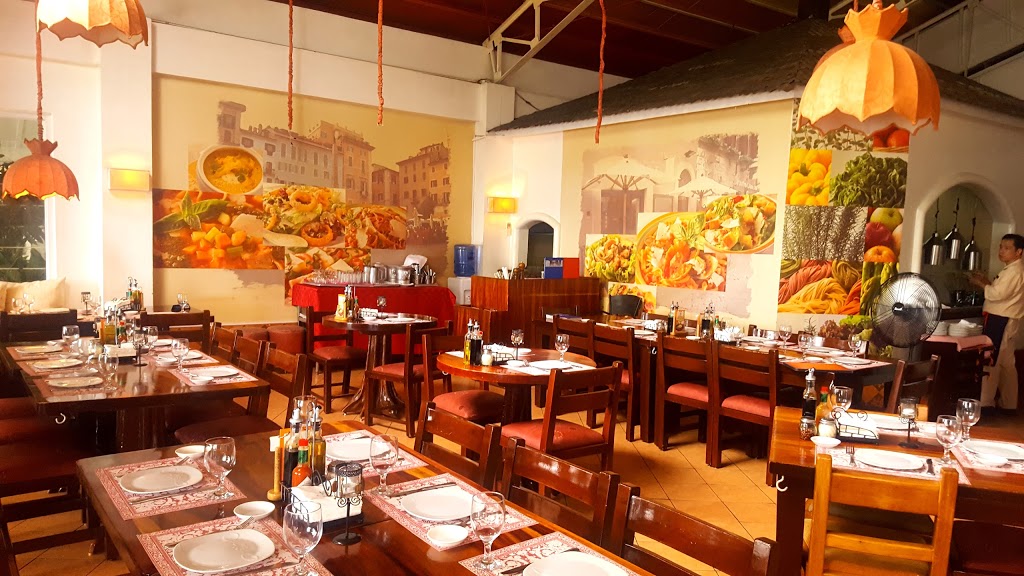 Buon Giorno! is a European-inspired restaurant, serving Italian food. The restaurant is not like other Italian restos, however. You'd see how the owners incorporated unique designs from the fabric light covers to the 'canopied' tables.
Siglo Modern Filipino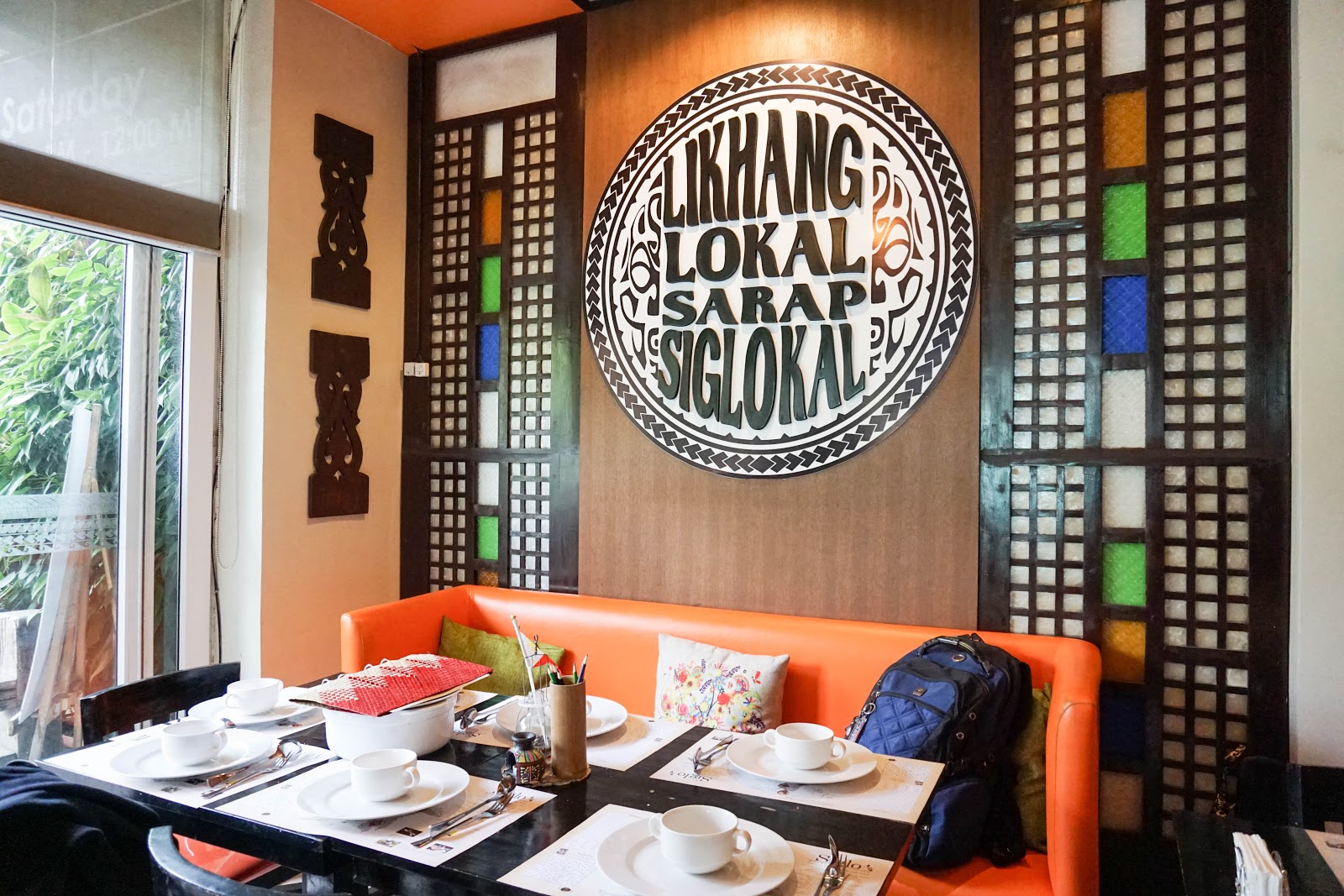 Siglo Modern Filipino is what it is but with a rustic ambiance reminiscent of the probinsiya (province). The restaurant serves heritage recipes from different parts of the Philippines. The actual dining area is decorated with Filipino rustic elements—some foods are served on a bilao, bamboo or clay pot with wooden ladles while banig (handwoven mat) is used as coasters.
Memory Lane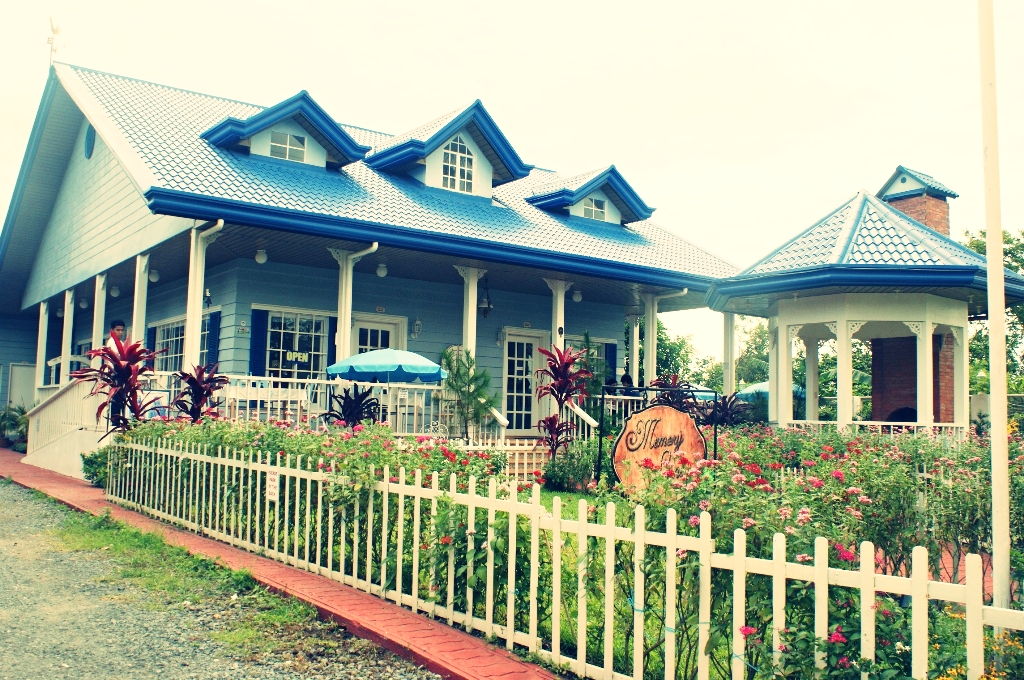 Memory Lane is famous for its home-style recipes and interiors. The casual country dining place offers breakfast and snacks such as pancakes, grilled sausages, French toast, and Monte Cristo.
Char's Garden Cafe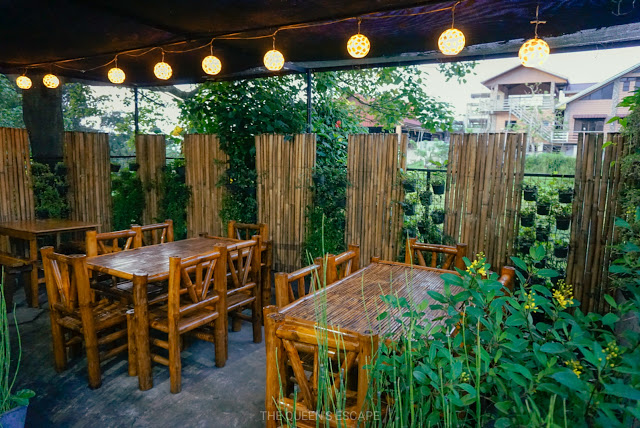 Char's Garden Cafe serves all-day Filipino breakfast meals as well as ulam favorites. The standalone cafe is very unassuming but it could be the only dining place in Tagaytay (or are there any other) that offers tawilisilog. The small cafe with bahay kubo (nipa hut) feels is surrounded by lush greeneries.
Balai Ma-Yi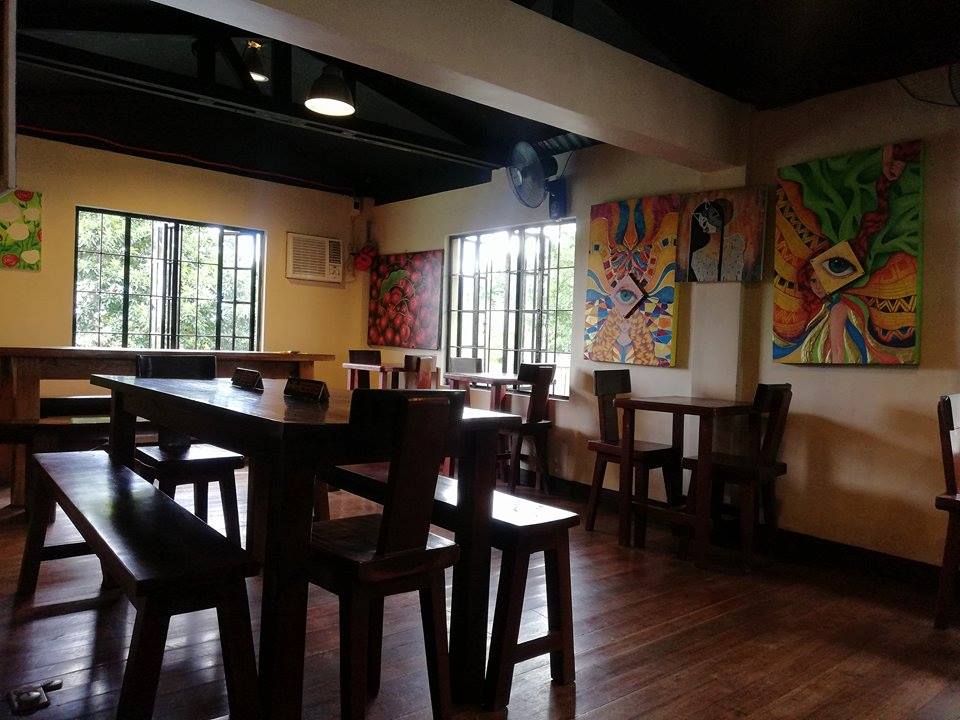 Balai Ma-Yi, a quaint eatery, serves Asian food. Its banig-lined floor is the place for Japanese-style eating, although there are also old school dining setup. Up the walls are paintings because Balai Ma-Yi is also an art gallery that supports local workshops and film shows. You may explore the place including the shop while waiting for your pancake, hashbrown, or breakfast platter.
When in Tagaytay, it's always about the food and the place. This is actually the place to appreciate the beauty of the outskirts. Each restaurant on this list has a rustic appeal that deserves a second look, or third, or fourth.