#3 Tagaytay Highlands – Penthouse Condo Unit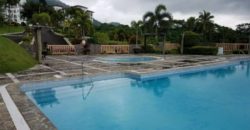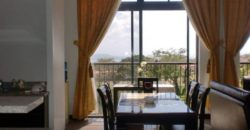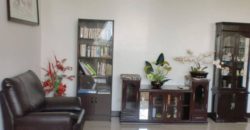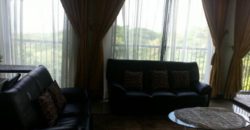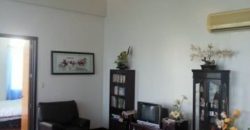 Description
A premier destination for sophisticated and luxury living
Proclaimed as the mountain resort where luxury living is at its finest, Tagaytay Highlands continues to surpass expectations when it comes to resort living. Considered as one of the country's top tourist destinations, Tagaytay in Cavite remains to be a favorite weekend sojourn among many Metro Manila residents and other city dwellers. After all, there is quite nothing like inhaling the fresh and untainted air of the province of Cavite in conjunction with Tagaytay's seemingly unaffected by global warming cool climate.
In this regard, having a Tagaytay Highlands house for rent specifically for the weekend would make for an excellent investment. Located just a mere hour away from the National Capital Region, Tagaytay would make for the perfect and idyllic getaway for busy professionals and overworked executives who merely need to get away from the toxic environment of the city.
In Tagaytay Highlands, they are afforded quality time with their family and friends sans the perpetual traffic onslaughts and without inhaling bad air plagued with pollution. All these plus the majestic and breathtaking view of the Taal Volcano as well as the Batangas Mountain Range would make a property in Tagaytay Highlands a much-coveted luxury and a most sought-after residence.
A realized dream 
Back in the day, owning prime property was pretty much a luxury afforded only by the affluent few. However, by the inception of Tagaytay Highlands in the 1990's, luxury living with a touch of sophistication and exclusivity is within reach. Today, with a myriad of Tagaytay Highlands houses for rent, a piece of this exclusive luxury can now be called yours at flexible and affordable rates.
Considered as the pioneering leisure developing in the south of Manila, Tagaytay Highlands promises investors, homeowners, and tenants only first-rate amenities and world-class facilities in a mountainside milieu. In this regard, resort living is wonderfully reconciled and amalgamated with residential living insomuch that residents would no longer feel compelled to take another vacation day from their lives.
In Tagaytay Highlands, coming home to a residential retreat is already a vacation in itself.
Themed Residential Communities and Topnotch Amenities
One of the aspects that would Tagaytay Highlands apart from other residential communities is its themed residential developments. Each community has expertly integrated nature into its properties insomuch that residents can expect a piece of nature right at their very doorstep. Apart from that, Tagaytay Highlands delivers its promise of offering unparalleled amenities to its residents in the form of various attractions.
Two world-class golf courses offered
Individuals who are in search of a more luxurious way to live would be pleased to call Tagaytay Highlands as home. The luxury leisure resort comes equipped with the first and only Swiss funicular train and cable car systems in the country. In addition to that, two world-class golf courses with a total of 45 holes are at the disposal of residents.
Membership is immediately granted to residents while tenants would have their own inclusive Tagaytay Midlands Gold membership share. In this regard, tenants situated in Tagaytay Highlands houses for rent are not bereft of exclusive access to the property's exciting amenities and topnotch facilities.
Tagaytay Highlands Complete List of Amenities
    Two 18-hole golf courses, plus new Midlands Lucky 9 course
    More than 20 themed restaurants
    The Country Club with a mini-golf course, swimming pools, fishing pier
    The Sports Center with basketball court, tennis court, swimming pool, billiard hall and bowling alley
    The Spa and Lodge
    Holy Family Chapel and Madre De Dios Chapel
    Cable cars and Funicular train system
    Horseback-riding ring and Animal Farm
    Pick and Pay organic vegetable farm
    24-hour clinic with ambulance
    Independent fire-fighting team
    WIFI areas
Fitting for any kind of lifestyle
Today, Tagaytay Highlands continues to entice even the most meticulous and discerning individuals who want a piece of paradise to call their own. The mountain-resort promises to deliver only the best to their homeowners and their families which would make it the ideal investment for high-ranking executives and successful businesspeople. Similarly, the property is also slated to attract individuals who are in the endless pursuit of luxury and leisure as well as people who capitalize and place a high value on their investments.
The latter can utilize his or her unit to segue into a potentially lucrative and profitable investment such as in the form of a Tagaytay Highlands house for rent. Indeed, Tagaytay Highlands endeavors to cater to a variety of lifestyle options to better suit the interests and needs of each member in the family.
Luxury, Sophistication, and Exclusivity 
Tagaytay Highlands promises residents elegance with matched exclusivity. Members and investors are assured of only the best and quality service that they deserve—available only and exclusively to property owners and member-owners.
A premier development in luxury and leisure living
Residents desirous of an elevated and superior way of residential living would all love to come home to Tagaytay Highlands. It provides the highest and best in terms of luxury living. Its residential developments and achievements include The Woodlands and Woodlands Point which all feature authentic North American log cabins. Cabins are masterfully planned and expertly crafted with red-cedar logs imported all the way from Canada and the United States. In Tagaytay Highlands, quality is assured, and residents deserve only the best.
A home with a natural expanse for a view
One of the compelling reasons that would entice prospective homeowners to buy property in Tagaytay Highlands is that each property spearheaded and developed by the company are all laid out in rolling terrain. As a result, homeowners are given a scenic and panoramic view of the entire Country Club, golf courses and the gorgeous natural expanse of which the development is erected upon.
As a result, property and homeowners are treated to a breathtaking sight of mountain ranges and for some, the Taal Lake and Volcano—imagine waking up to that majestic sight every single day! The entire experience is further amplified and made even more authentic by the thousands upon thousands of pine trees planted and peppered within the enclaves giving residents a more natural milieu to come home to.
Apart from breathing fresh air in the morning as soon as they wake up, residents are treated to the cool mountain air with just the slightest tinge of pine tree scent—a truly rustic feel reminiscent of homes in mountain cabins.
First-rate facilities and semi-furnished units for tenants
With a Tagaytay Highlands home for rent, tenants are given exclusive access to the golf courses. Furthermore, it has an inclusive share of Midlands Golf membership share. Tenants need no longer pepper the unit with a lot of furniture as the unit comes semi-furnished with appliances such as an electric stove, refrigerator, air-conditioning unit, washer and dryer available.
For recreational needs, the complex comes equipped with its own infinity pool where residents can take in the breathtaking view and the serene setting that is Mt. Makiling and Taal Lake. Residents with kids can also take their little tots to the children's pool where they would be free to play around and frolic in the water.
One of your dreams is finally within your reach. Have a Tagaytay Highlands home for rent now and make it your second home. Make it a life you would no longer need a vacation from and take breathers on the weekends—away from the constant hustle and bustle of the city. Surround yourself in nature and have a piece of that much-coveted paradise that only a few can genuinely have.
Address
Address:
Tagaytay Highlands
Country:

Philippines

Province / State:

Philippines

City / Town:

Tagaytay
Open on Google Maps
Contact
Name:

SAB Philrep Advertising