Why buy a property in Tagaytay?
Tagaytay is a favorite weekend destination for the people. Aside from that, it is also the top of choice when it comes to buying a property.
The place has a certain allure that is not quite apparent in other cities in the South. It's no wonder why people flock the area for leisure and dwelling purposes.
Tagaytay feels are real
Tagaytay is known for its breezy climate and awe-inspiring sights.
Other than that, Tagaytay is all about comfort and convenience. The place is not populated, with only 71,200 residents, and there are ongoing residential developments.
Clusters of establishments are also apparent. This provides sustenance while also offering economic opportunities to the people.
A pleasurable living experience, therefore, awaits those who want to relocate here.
Reasons why you must buy a property in Tagaytay
Why would you want to live in Tagaytay? Consider these reasons.
Upscale communities
Tagaytay is prominent for its highly livable neighborhoods and exclusive communities that aim to elevate the quality of life of the residents.
Some of these are complete communities, with establishments inside their vicinity. Nonetheless, the majority are near shopping complexes, hospitals, treatment and wellness facilities, churches, schools, public markets, and other basic establishments.
What's great is the proximity of Tagaytay in Metro Manila. If you want a second home in Tagaytay that you can use during long weekends, holidays, and other special occasions, it is highly plausible.
Low-cost living
Tagaytay City is a component of Metro Tagaytay, which, in turn, is a part of the Tourism Haven and Food Basket of Cavite. This means having immediate and constant access to local produce that is available at low prices.
This is also true in the outskirts, although prices of essential goods and services at the city centers tend to get more expensive. Then again, the costs of living, in general, are still below that of Metro Manila's.
Light traffic
Some people would argue that Tagaytay is getting congested by the day. It's not true.
Traffic is rare on ordinary days. Traffic jams only happened during the weekends due to the influx of weekend warriors. You'll see first hand the worst Tagaytay traffic during these times.
The local government, nonetheless, takes precautionary measures, particularly during the peak season. For instance, a one-way traffic scheme is implemented during the Holy Week to lessen the congestion.
Flood-free
According to the Mines and Geosciences Bureau, which is under the Department of Environment and Natural Resources, the flood-free cities in the country are found in the southern part of Metro Manila. Tagaytay is one of these cities.
The reason behind this is the natural slopes and lush greeneries that contribute to reducing the risks of flooding. Apart from this, the city has an effective drainage system including cleaning and maintenance.
Residential developers are also doing their part. For instance, they implement green building practices such as using eco-friendly materials and prioritizing natural ventilation.
High accessibility
Tagaytay is 1 to 3 hours away from the metro. Indeed, its high accessibility is part of the beauty of living in Tagaytay.
Even if you don't own a car, there are several options to travel to and from Tagaytay to Manila and vice versa. First is through a bus ride. The basic fare is Php100 from the Buendia terminal. An FX or UV ride costs around Php200 from Buendia, Starmall Mandaluyong, or EDSA Rotonda.
Leisure destinations
Filipinos and foreigners would have a selection of leisure destinations at their fingertips. Of course, the difference if you are a resident here is that you need not hurry in exploring the places.
Restaurant selections
There are several hole in the wall dining places in Tagaytay; as many as the posh eateries lining the Aguinaldo Highway.
Most of these restaurants offer local delicacies such as tawilis (freshwater sardines) (before it was pronounced as extinct) and bulalo (beef stew).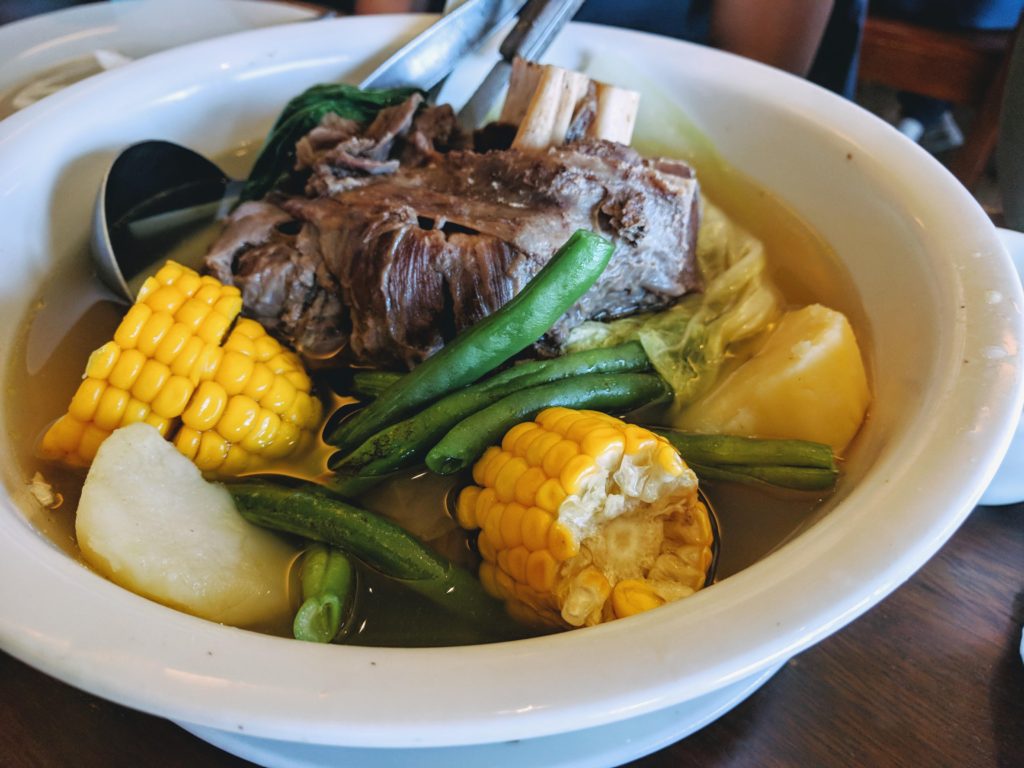 Source: Reddit
Getaway spots
Tagaytay is known for two things: bed and breakfast and resorts. Both are ideal destinations for staycations and where you can forget the hassles of urban living.
These spots are highly Instagrammable as well. So you won't hesitate to share the experience with the rest of the world.
Tourist attractions
From Sky Ranch to Puzzle Mansion and Museo Orlina, Tagaytay houses unique tourist destinations.
Also, there are attractions for nature lovers, adrenaline junkies, and even pilgrims.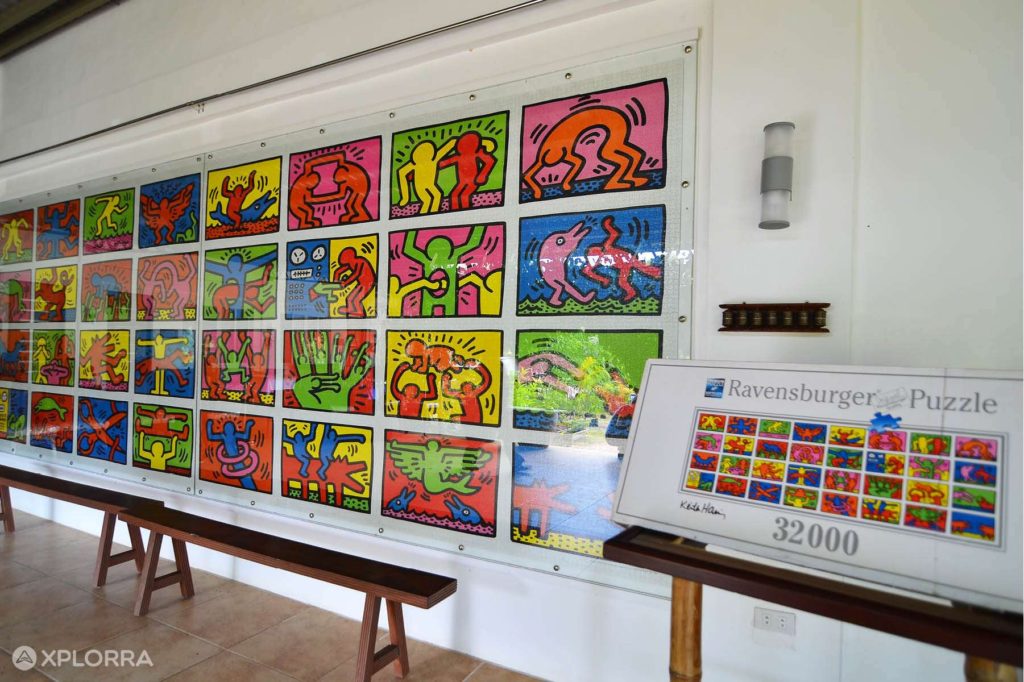 Picture-perfect surroundings
Tagaytay City would not be one of the top tourist destinations in the Philippines for no reason.
The entire place is well-landscaped. And residential developers tried hard to construct communities without much disruption to the natural surroundings.
You'd wake up to a picturesque view every time, all the time. The view alone brings delight and warmth to the heart. 
This has several health benefits also, that's why experts often suggest living close to nature. For instance, breathing fresh air and basking in the lush greenery eliminate stress. Even during hot days, the cool wind at night will give you a good night's sleep.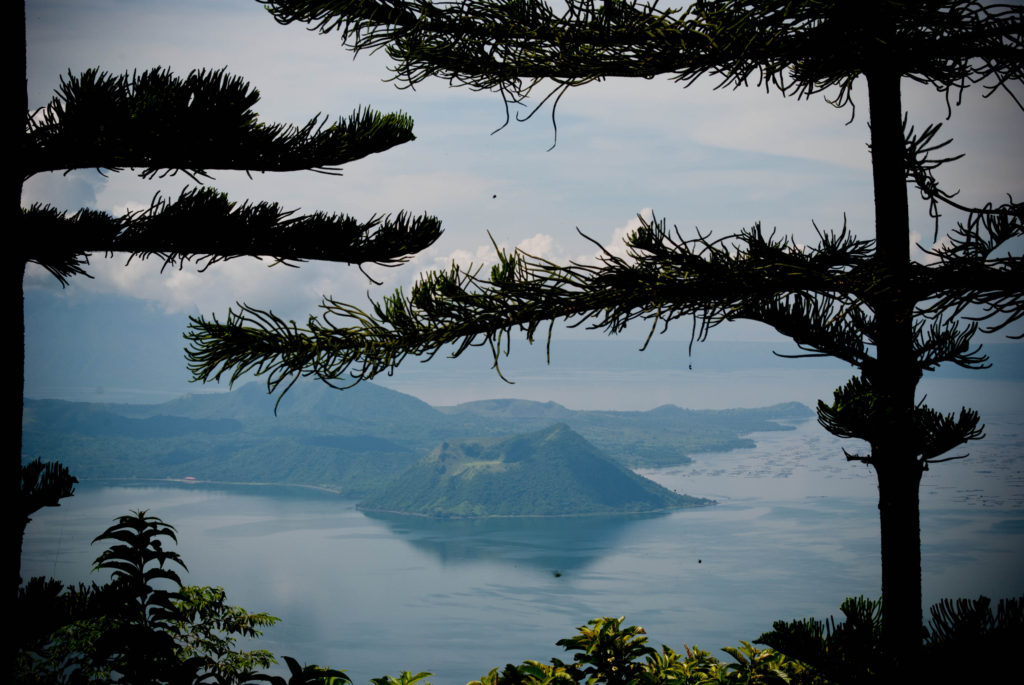 Source: Wikimedia Commons
Nice weather
Even during the wet season, the weather in Tagaytay is still irie. It's really a breath of fresh air if you're too used to the hot Manila weather. The average daily temp is only 22 degrees Celsius.
Tagaytay is known as the Second Summer Capital of the Philippines, next to Baguio, that is. It is because of the nice weather throughout the year. The city lies at 610 meters above sea level, which explains the delightful climate.
This helps the residents stay calm and relaxed. Sometimes, a refreshing retreat is all you need to reinvigorate the senses.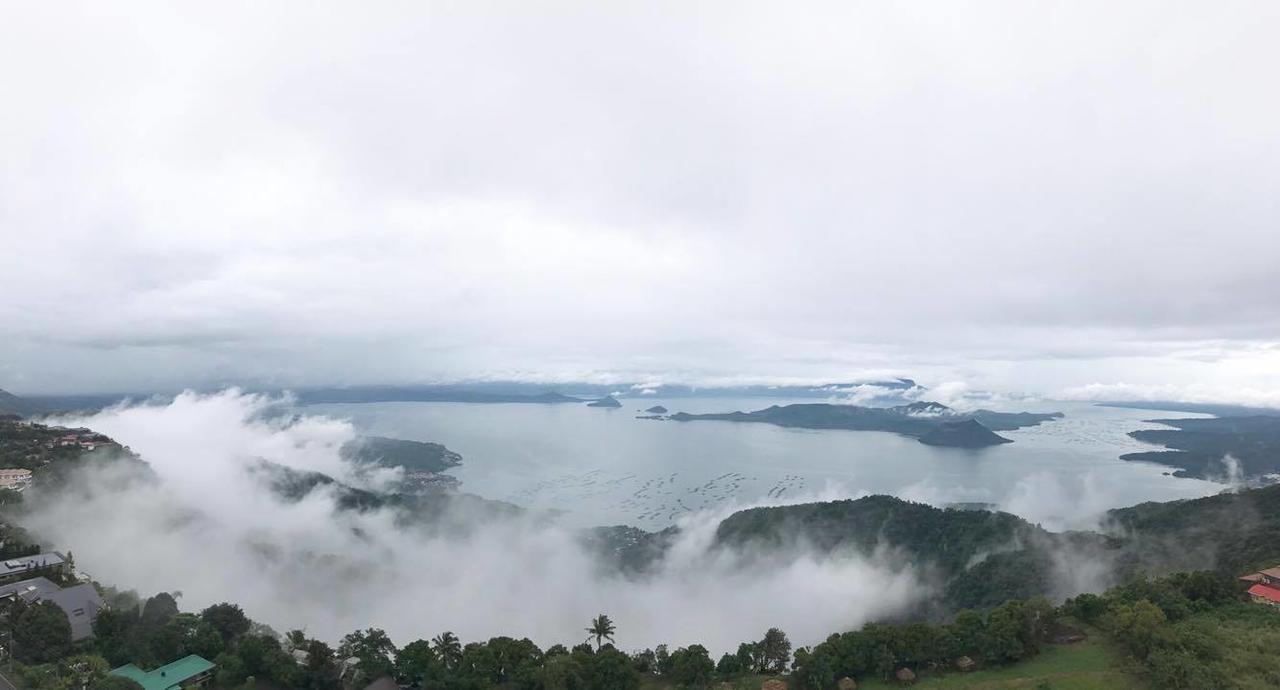 Source: Citi Global
Safe place
Tagaytay is a peaceful place. Crime rates are generally lower than in other cities in the country.
Even the neighborhoods, they prioritize the utmost safety and security of the people and the people. All corners are equipped with 24-hour CCTV cameras and the equipment and devices are always up-to-date.
There are security guards at the gates who also roam around the community every night and day. Other personnel are also trained in providing precautions, especially during emergencies.
Laidback lifestyle
While thousands of tourists drive to the place constantly making the place as busy as it can get, the locals still live a very laidback lifestyle.
They take and live life one day at a time. The people do not ask much, but they don't neglect their needs either.
The locals take pride in their livelihood while nurturing the place that allowed them to live a more comfortable life.
Most importantly, know that real estate properties are priced competitively. The amount that you have to pay for a 24 sqm-condo unit to a 3BR house and lot is surprisingly low. 
There are many options as well, including empty lots, fully-furnished houses, condotels, etc. You need to decide fast if you want to relocate and live in Tagaytay because the inventories are quickly exhausted.
Good luck with your house hunting!
Sources:
https://www.hoppler.com.ph/magazine/real-estate-tips/5-reasons-why-you-should-choose-tagaytay-for-your-next-real-estate-investment
https://www.tagaytayfontainevillas.com/why-buy-property-in-tagaytay/
https://citiglobal.com.ph/blog/7-benefits-investing-money-tagaytay-property/
http://manilastandard.net/business/193689/why-manila-s-elite-invest-in-tagaytay.html
https://www.asianjournal.com/business/real-estate/5-great-reasons-to-invest-in-tagaytay-highlands-now/
https://www.lamudi.com.ph/journal/six-reasons-why-buying-a-property-in-the-south-of-metro-manila-makes-sense/