A charmingly unique place that it is, there are so many things to do in Tagaytay. Indeed, it's not your usual weekend getaway destination.
Below are some of these things that you can do alone, with SOs, friends, and loved ones.
Things to do in Tagaytay
Watch the cultural show at Cafe Veranda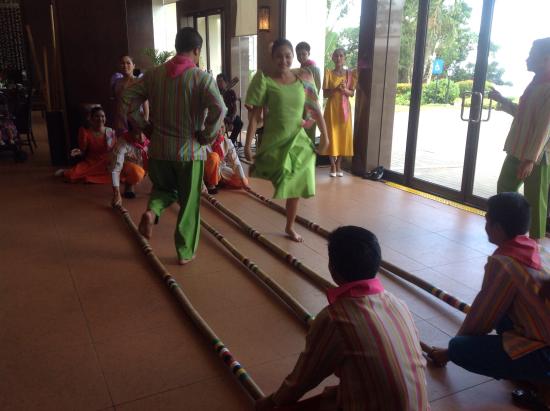 Source: Trip Advisor
Cafe Veranda, which is inside Ta'al Vista Hotel, is a dining place that offers a four-course Filipino meal. It's not your usual diner, however, because the guests are treated to a cultural show.
The show features talented Filipinos garbed in colorful baro't saya. They dance to our well-loved folk songs like Tinikling. 
The cultural shows are done during lunch and dinner. The performers do three sets. You can reserve a table ahead of time and choose the closest to the performance area. 
Watch a music festival at Museo Orlina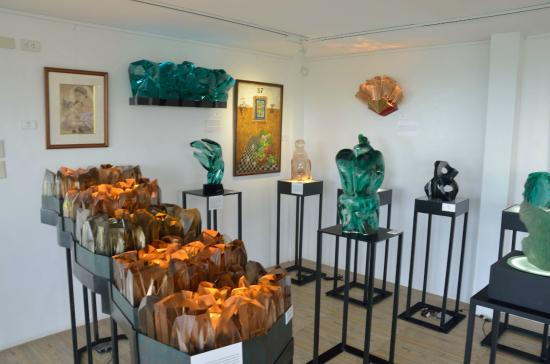 Source: Trip Advisor
Museo Orlina is more than just an art gallery and exhibition center—it is also an amphitheater and music center. Music festivals are conducted here regularly.
The festivals have different themes, although it mostly features local, indie, and underground artists. 
In some instances, you'll find a street art exhibit where all artworks are for sale.
Book an overnight stay at the Puzzle Mansion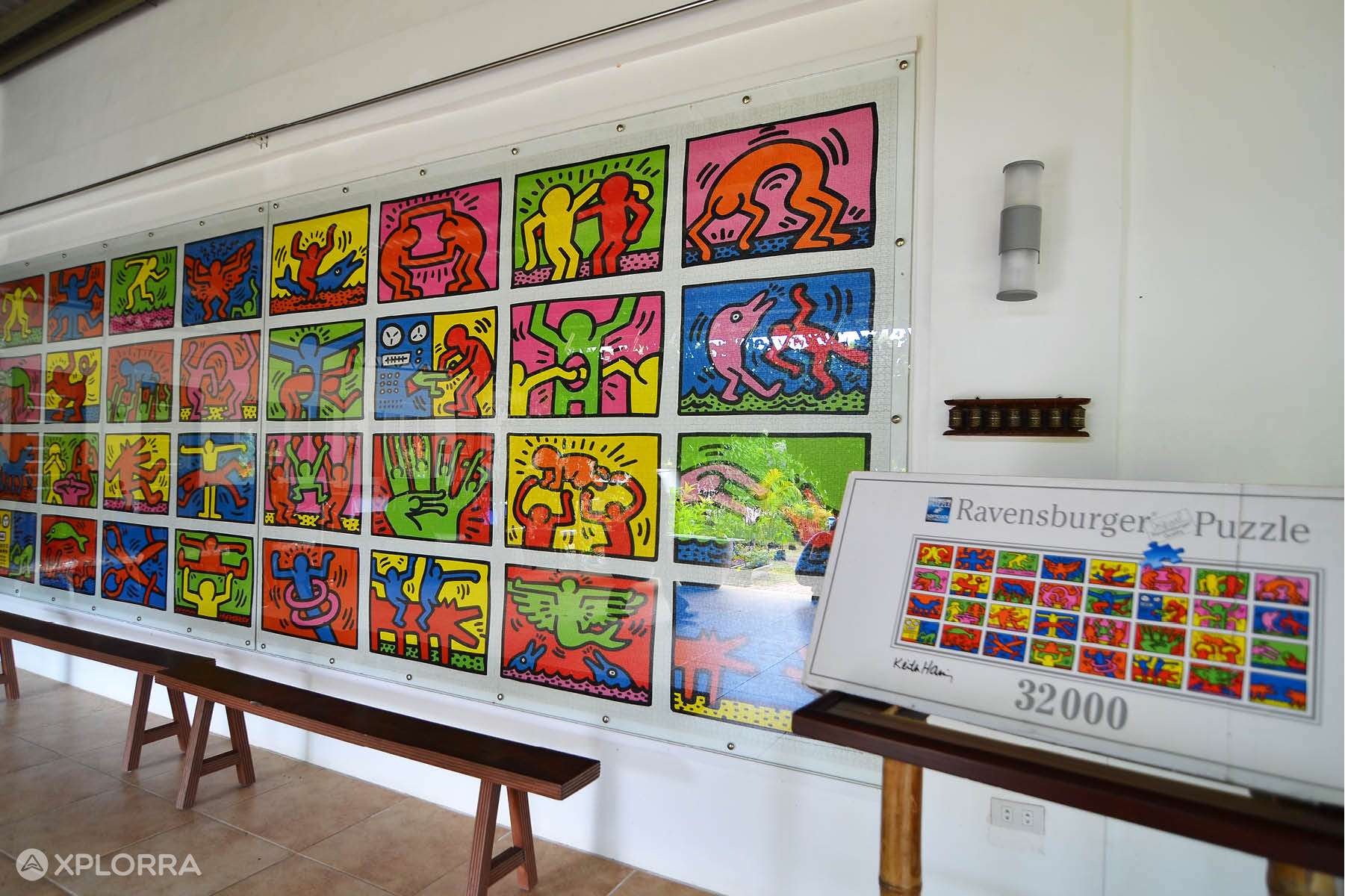 Source: Explora
Across the actual Puzzle Mansion is its blue-themed bed and breakfast facility. The place is very family-friendly, so if you're visiting Tagaytay with your kids, book a night's stay here.
The facility's signature feature is the big blue pool at the back of the B&B. While there are people visiting and exploring the 3D puzzles a few meters away, the exclusivity of the pool is not sacrificed.
Soak in an outdoor hot tub at The Bathhouse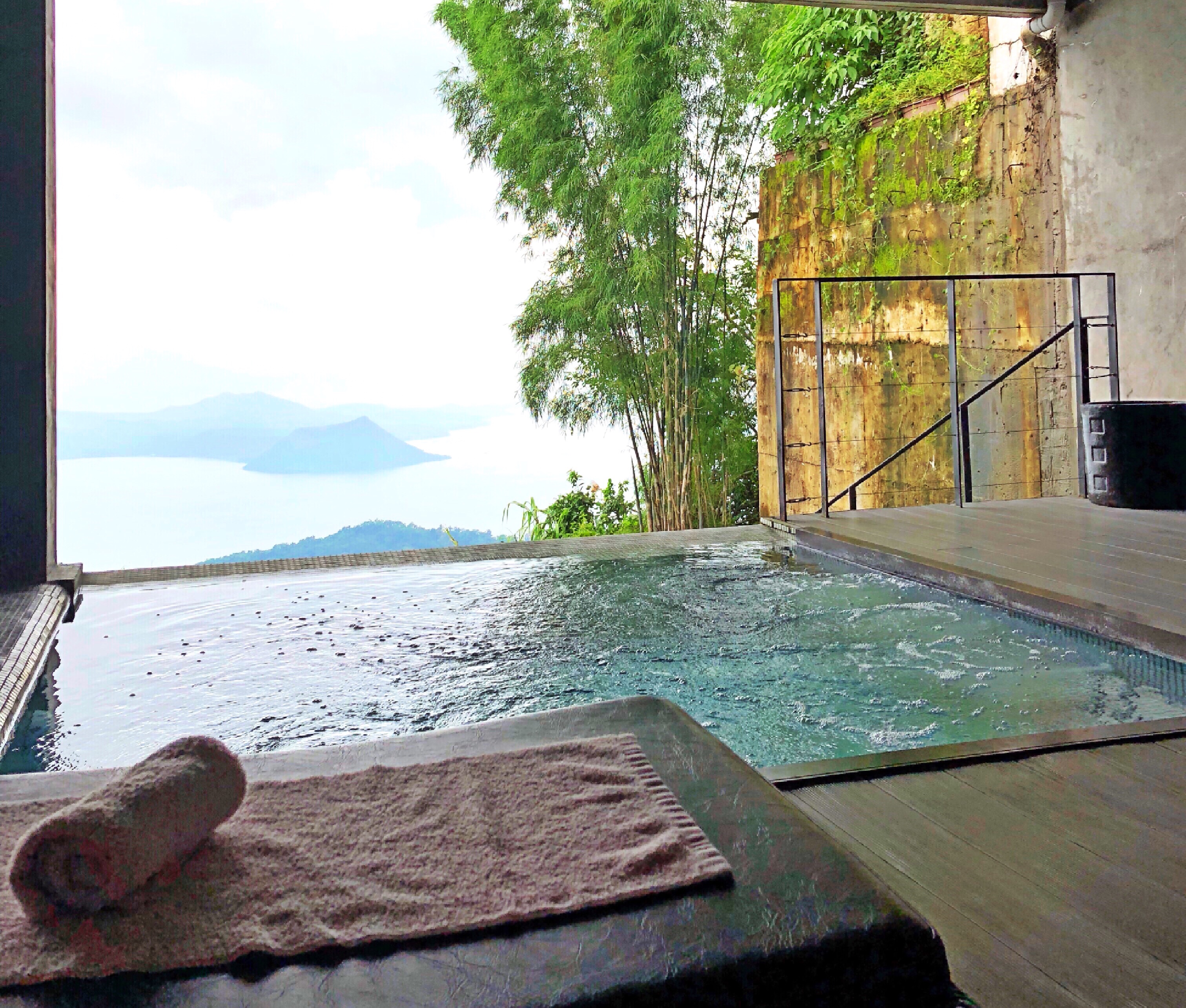 Source: Michelle Pua
The Bathhouse at Qiwelness Living is one of the newest facilities in Tagaytay. The zen place is all you need for a more relaxing stay in the city.
The Bathhouse's best feature is the outdoor hot tub. Soak up all your stress and worries as you take pleasure in bathing. 
Try your luck at Casino Filipino
Source: Casino Filipino
In front of Ta'al Vista Hotel is the Casino Filipino, a world-class casino Filipinos and foreigners frequent. Like what people always say about playing at a casino: it's a game of luck and wit. 
You can place your bets at any of the 346 gaming machines and 26 game tables scattered throughout the 47,000 square foot facility. 
Just a word of caution. Slippers, shorts, caps or hats, and anything that covers the face is not allowed. You can't pass through the entrance if you won't comply.
Also, always play responsibly.
Taste Sonya's Garden's famous Bread and Dips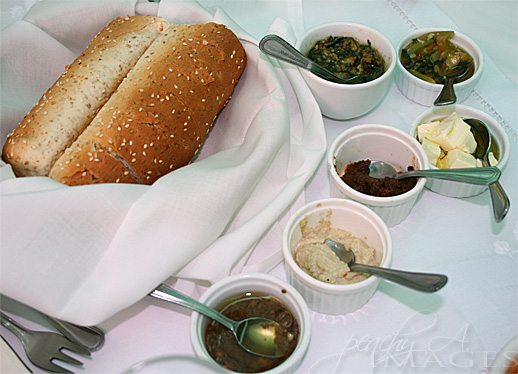 Source: The Peach Garden
Sonya's Garden is an expansive facility but well-loved as a dining area in addition to the magical garden setting.
You may come here at any time of day to sample their offerings. The Breads and Dips are a must-have. This is Sonya's homemade sesame seed bread that comes with a variety of tapenades including basil pesto, fresh green peppercorn in olive oil, and bruschetta. 
Aside from this, the resto also offers salads and pastas and freshly squeezed dalandan juice and tarragon tea.
Hoard and haggle at Twin Lakes Shopping Village
Even the shops here are so scenic! Shopping is like a double treat.
Twin Lakes Shopping Village is an underrated shopping destination in Tagaytay. It's more a  marketplace sitting on a ridge. It houses several restaurants and shops where you can buy unique pieces. 
Interestingly, one of the first few Starbucks that offers a scenic view is found here.  
 Go soul searching at Tierra de Maria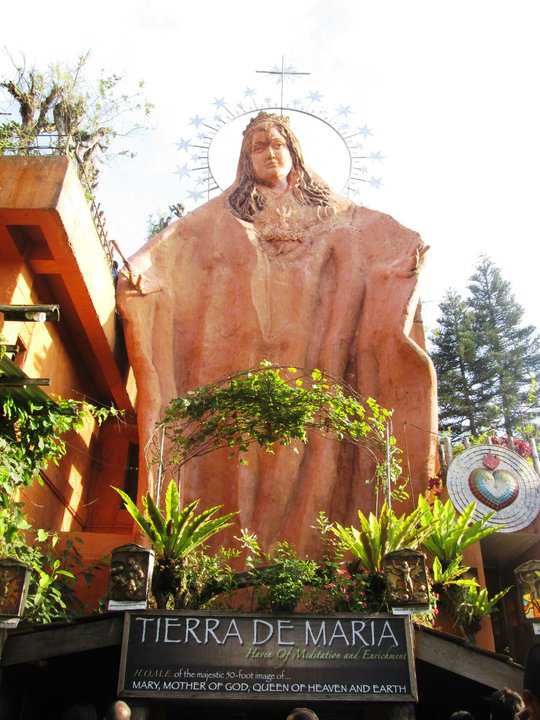 Source: Elize Pascua
Tagaytay is a place for the pilgrims also with several religious sites like Tierra de Maria.  
The Philippines is a religious country, so it's no wonder why there are plenty of pilgrimage sites here. Tierra de Maria is one of these.
Tierra de Maria features a 50-feet statue of Mama Mary. It is a place to worship the Lord while soul searching. 
One can immediately see the small church near the statue. But it can get crowded especially during the weekend. So it's best to go there on a weekday.
Enjoy the local specialty bulalo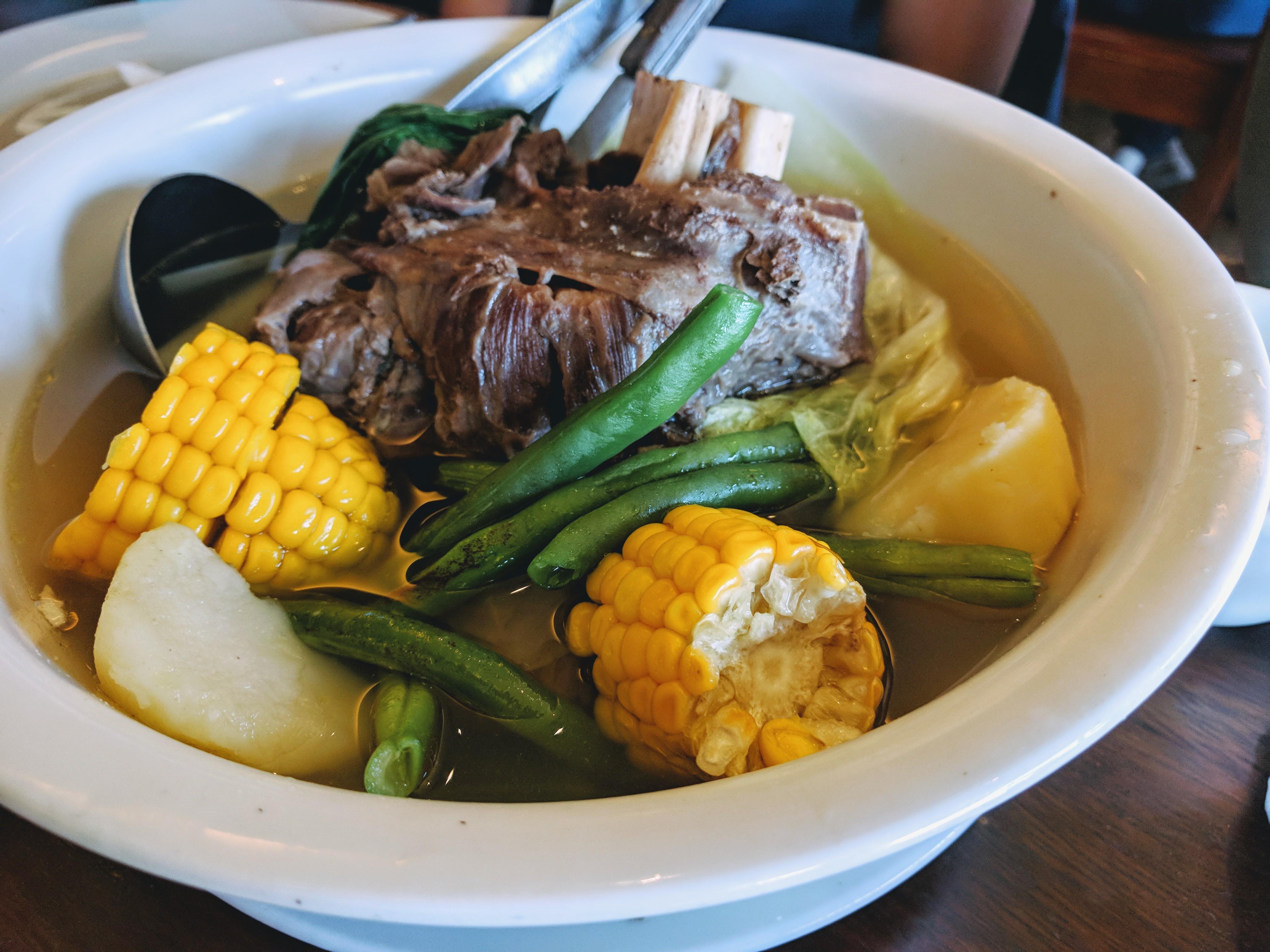 Source: Reddit
No one should go to Tagaytay and leave without tasting its local specialty bulalo (beef shank and bone marrow Filipino stew). 
This delicacy is well-loved by many. Some even go here in pursuit of the best-tasting bulalo, particularly in the Bulalo Belt including a line of restos dedicated to offering this dish.
Some restaurants offer their own take on bulalo like the crispy bulalo whereby the beef shanks are deep-fried before mixing them with the soup and veggies.
The secret lies in their beef ingredients. The cows here are well taken care of.
Buy fresh products on your way home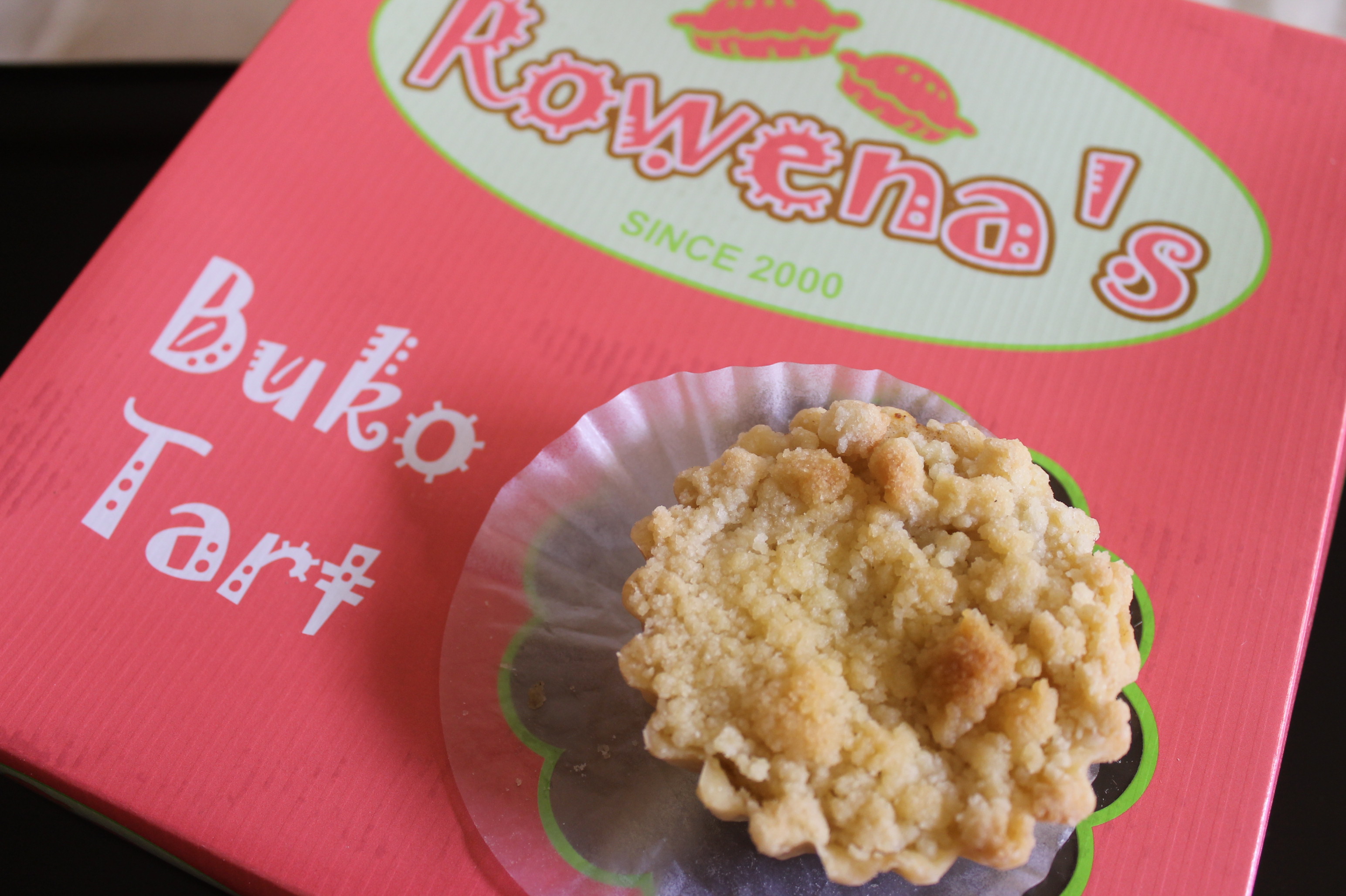 Source: Choose Philippines
From buko pie to apple tarts and sansrival, there are many sweet delicacies to buy and take home. There are also some handicrafts.
However, your other choices of pasalubong are fresh fruits and vegetables as well as several flowering and hanging plants. You have choices of ornamental plants.
There are stalls inside the Mahogany Market and there are those that lined the national road of Silang and Tagaytay.
How to go to Tagaytay City
Going to Tagaytay is easy whether or not you have a car of your own. The travel time is between 2 and 3 hours, depending on your point origin and traffic volume. The distance is about 60 to 70 kilometers.
From Manila, you can take the bus from Cubao, Buendia, or Pasay terminals. You can take the DLT Bus. The fare is from Php80 to Php120.
If you want to take a van ride, you need to go to EGI Mall beside Gil Puyat station. The fare is a bit more expensive than the bus fares, around Php200. 
While at it, the best time to visit Tagaytay is from November to March—the dry season. However, watch the weather forecast carefully because it also rains during December and February. 
Visit Tagaytay during the summer months because of the breezy weather. It won't be the Second Summer Capital of the Philippines for nothing.
Sources:
https://www.thecrazytourist.com/15-best-things-tagaytay-city-philippines/
https://explore.traveloka.com/tagaytay/things-to-do
https://www.pinoyadventurista.com/2018/09/top-best-things-to-do-in-tagaytay-city-cavite.html
https://outoftownblog.com/top-10-things-to-do-and-see-in-tagaytay-city/
https://www.gamintraveler.com/2019/03/09/tagaytay-tourist-spots/