Alice Eduardo lives a lavish life. And why not? She's the president and CEO of one of the leading construction companies in the Philippines, Sta. Elena Construction and Development. Her company is responsible for 80% of Parañaque's Entertainment City. But it is not a question of Alice Eduardo's net worth一the woman is indeed crazy rich!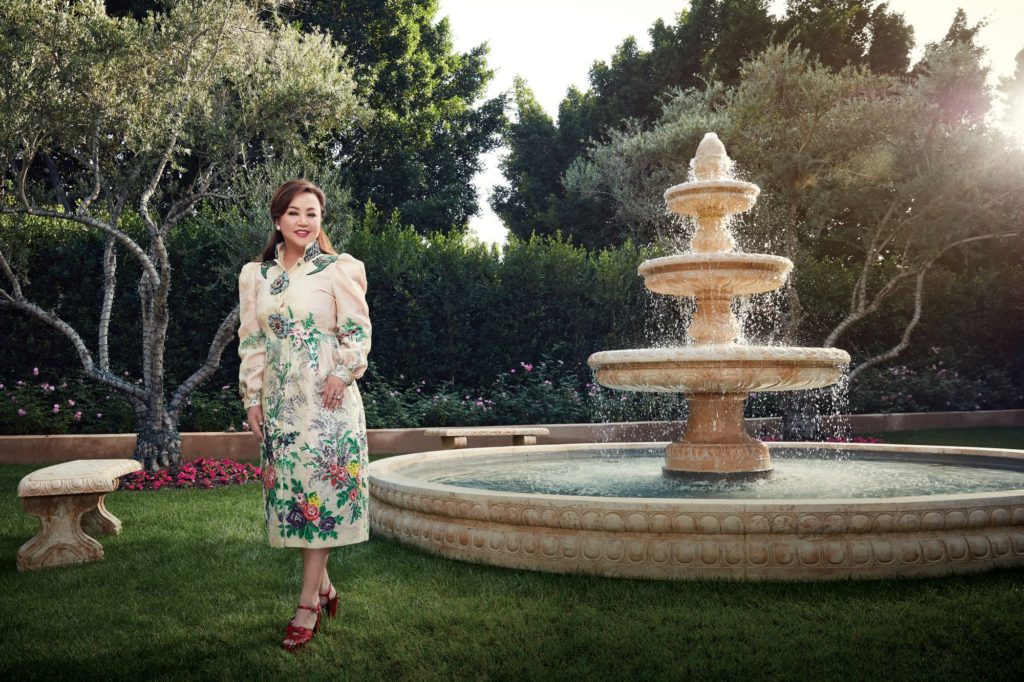 Her Beverly Hills house – err, mansion – is proof of such wealth that she accumulated throughout the years thanks to her grit and dedication. She juggles her time between Manila and Los Angeles but mostly spends holiday celebrations at her Beverly Hills home with her parents, siblings, and children.
Alice Eduardo's Beverly Hills mansion
Beverly Hills is one of the wealthiest zip codes in the world. The opulent neighborhood is the usual residence of the rich and the famous. Some notable residents are Jeff Bezos, Simon Cowell, and Taylor Swift. Alice Eduardo's swanky mansion is precisely located on Sunset Boulevard.
Alice Eduardo acquired the 8,522-square-feet Mediterranean villa property in September 2013. Keller Williams Beverly Hills Realty listed it, and the property listing was up for two months before she decided to buy it for $9.5 million, its listing price.
Her Beverly Hills mansion, which is seven minutes away from Rodeo Drive, has a two-storey living room, family room, five bedrooms, a formal dining room, a gourmet kitchen, seven bathrooms, a library and a powder room. Alice Eduardo's bedroom, main living room, and kitchen overlooks the orange and olive trees. The grandioseness of the residence is epitomized by a double-sided staircase and French doors throughout. There's a marble fountain with a ramp circling it, ascending to the villa's front door. The lush grounds are peppered with olive trees imported from Italy.
Today, Alice Eduardo Beverly Hills mansion is estimated to be worth $16.5 million. Its value definitely adds up to her net worth, solidifying how worthwhile property investment is.
Her equally affluent guests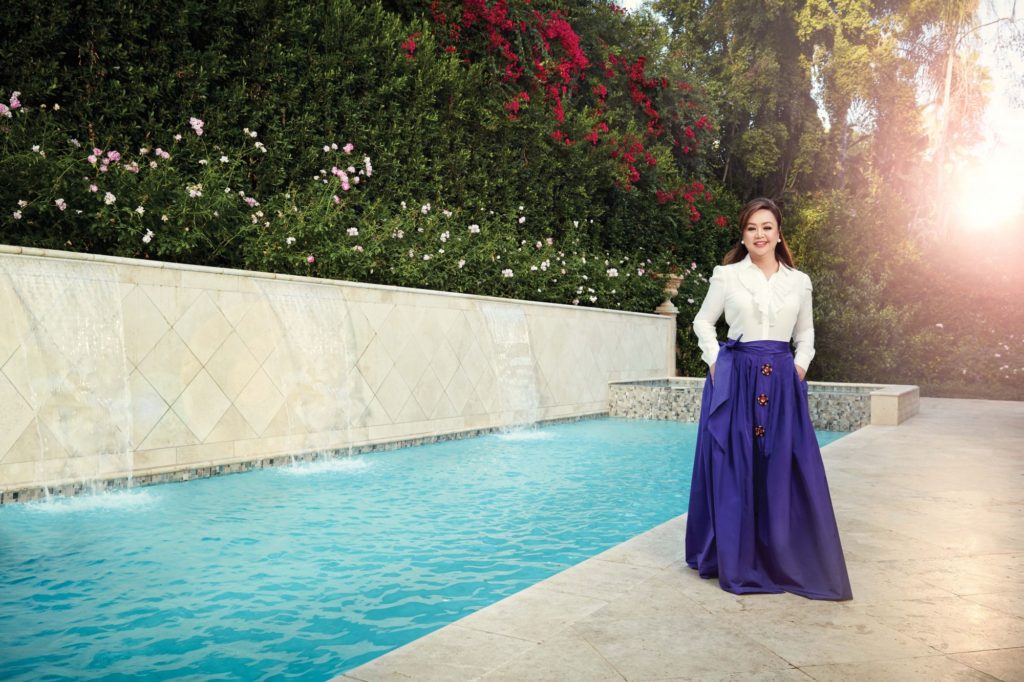 Her Beverly Hills home is not only a place to entertain family and friends. She would have intimate dinners and afternoon teas with long-time companions; some of whom are regular visitors of her mansion such as the Kho family (Hayden, Vicky, and Scarlet).
A powerful woman herself, Alice Eduardo has many friends in high places. Mohamed hadid is one of these so-called friends. Hadid visited her Beverly Hills home as well as American rapper Offset. Once she visited her good friend Hadid's billion-dollar mega-mansion mountain-top project in Beverly Hills. She went there to see the construction site and inspect the project, probably to draw inspiration from.
For some it may be an extraordinary feat. Still, for Alice Eduardo, it is a typical day on her ever-busy social calendar whether she is here in the Philippines or the United States.