Tagaytay is one of the best places to live in the Philippines. Living here is comparable to living in Metro Manila in terms of services, establishments, and infrastructures. 
However, there is one thing in Tagaytay that you cannot find in the busy metro. Not it's not the bearable traffic, but the cool breeze and laidback lifestyle. 
Tagaytay City has an undeniable charm as well, making it perfect for both quick weekend getaway and permanent stay. 
But there is always more to Tagaytay than meet the eye. Not just its livability, but also the wide availability of real estate options.
Perks of living in Tagaytay
When you live here, what you've actually invested in is the entire dynamics of the city. Several perks of living here include
The picturesque scenery

The exciting attractions

The local delicacies

The hassle-free lifestyle

The chilly weather
All these things and more make making the Second Summer Capital of the Philippines appealing for either living here for good or investing in a second home.
Best places to invest in Tagaytay
Where to Go in Tagaytay has a reminder about investing in the city. It mentions that "investments should be purchased with practicality, paid well-meaningly, and managed with reasonable care."
It also warns real estate investors that before investing, one must consider the objectives, risks, and investment options first. Our goal is to assist you with the latter—investment options.
Tagaytay City features an assemblage of premium communities to choose from. Below are some of these.
Tagaytay Highlands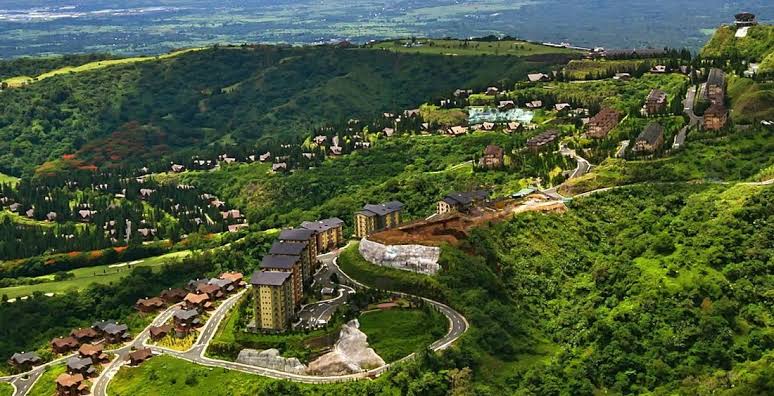 Tagaytay Highlands is one of the most prominent names in the Tagaytay real estate industry. It is a place to discover exclusivity, luxury, and all the finer things in life. If you are after luxury living, look no more because you found it. Here, you'll experience first hand what luxury mountain resort living means.
Tagaytay Highlands is known for its themed residential communities, namely Highlands, Midlands, and Greenlands. The Highlands is closest to the club where you'll find the Asian famous golf club, country club, and spa and lodge. The Midlands is an enclave inspired by the culture and architecture of various countries, whereas the Greenlands feature a tightly knit community where a sense of neighborhood is achieved.
You may invest in a log cabin, lot, or condominium unit.
Kasa Luntian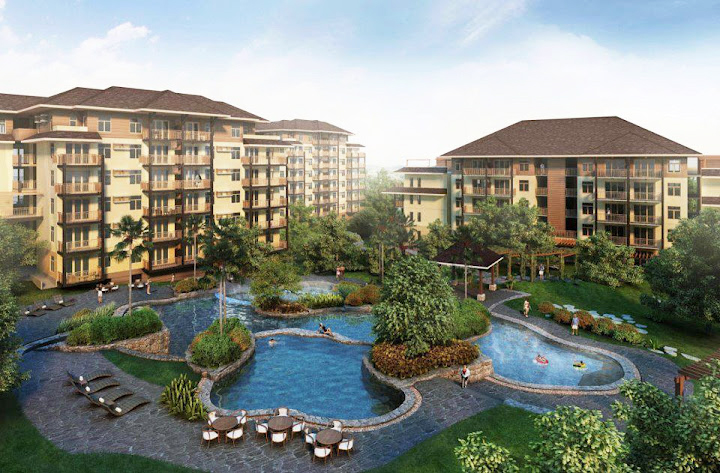 Kasa Luntian is Alveo Land's project in Tagaytay City. A leisure development, Kasa Luntian is actually a residential condominium complex. The neighborhood is composed of low-rise and low-density communities.
The complex's main feature is the quaint retail strip. Kasa Luntian is envisioned to be a unique destination with organic bistros, coffee shops, and other dining concepts.  
Serin Tagaytay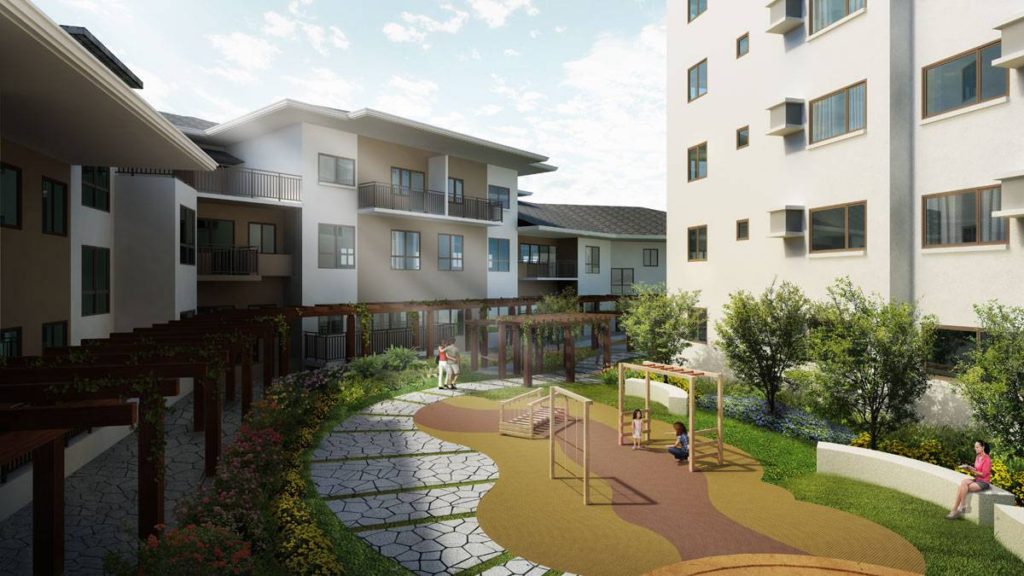 Developed by Avida Land, Serin Tagaytay has two main residential buildings called East and West. West came first and is dubbed as a residential retreat. It is a sanctuary for a well-deserved relaxation. 
Avida Serin West was originally designed for bringing the best in every weekend retreat. Aside from the staple swimming pools for adults and kids and multipurpose clubhouse, other amenities are the play area and garden. For extreme relaxation, there are hammocks, lounge areas, and sitting areas. 
Avida Serin East, on the other, is built with modern amenities. Nonetheless, the focus is the suburban living that is rustic, intimate, cozy, relaxed, and homey.
Unit configurations include studio, one-bedroom, and two-bedroom units. Some units come with a garden ridge view.
Ayala Malls Serin is just around the corner, so residents can always visit boutique shops and dining options.
Wind Residences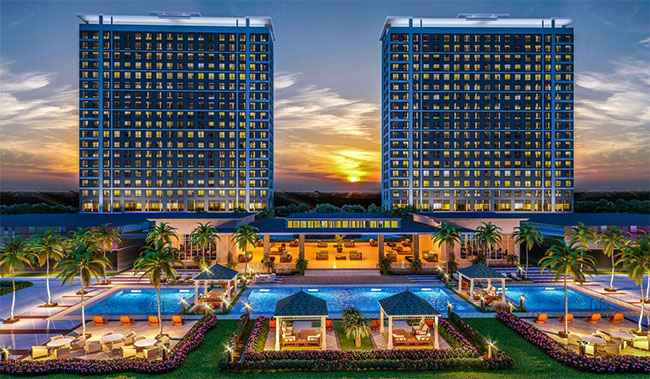 SMDC developed Wind Residences, a residential and commercial development. The property is surrounded by lush landscapes for that organic vibe.
Wind Residences is built with exciting amenities like swimming pools and badminton and basketball courts. Now, you can enjoy a weekend getaway in the most relaxing way.
Anya Resort and Residences 
Anya Resort and Residences is yet another truly Tagaytay concept of a residential community.  In fact, it pioneered the luxury resort concept in the Philippines.
Unsurprisingly, Anya Resort & Residences is a world-famous leisure property. Amenities include valet and personal assistance services and dedicated pools for owners and their guests. There is a selection of restaurants serving delectable dishes. Famous chef Emmanuel Stroobant manages the restos. For quiet times, there's a borderless library.
Anya Resort & Residences features manicured pathways, pocket gardens, brooks and streams, and open spaces.
Crosswinds Tagaytay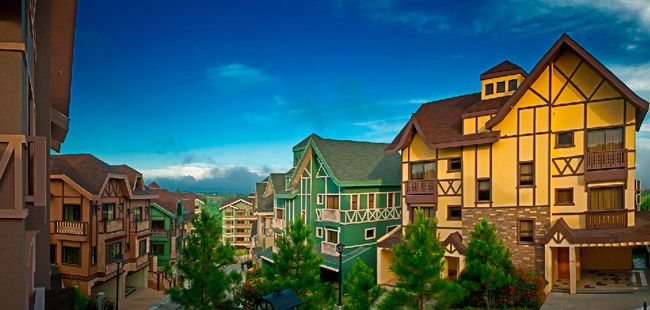 Crosswinds Tagaytay is a leisure community nestled on the hillside. From your residence, your mornings are greeted by the view of rolling hills and sweeping vistas. 
Peppered in various parts of the community are 20,000 pine trees that perfume the air. So this is really the place for experiencing the windy ridge overlooking the breathtaking mountain view. 
Tagaytay Hampton Villas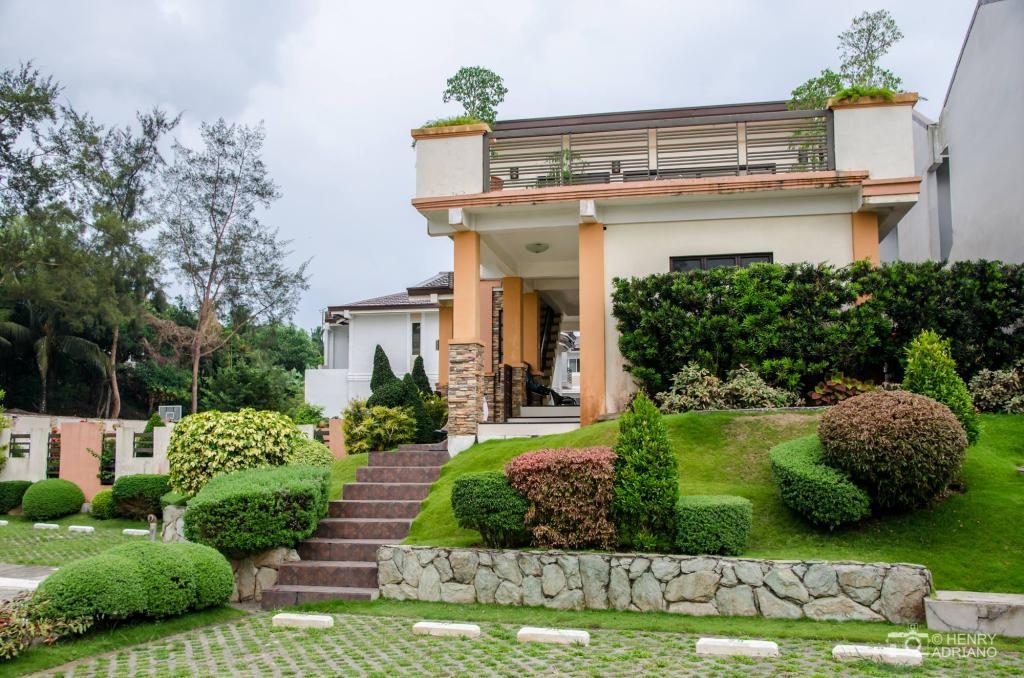 Tagaytay Hampton Villas, which is developed by Welmanville Development Corporation, is a horizontal condominium. Because it's low-density, the building is less crowded and more peaceful. Added perks are the fresh air and nice views of the surroundings.
Tagaytay Hampton Villas has amenities such as a clubhouse, swimming pool, kiddie pool, playground, and game room.
Around the area are food and retail establishments and leisure destinations where you and your family can enjoy.
La Bella Residences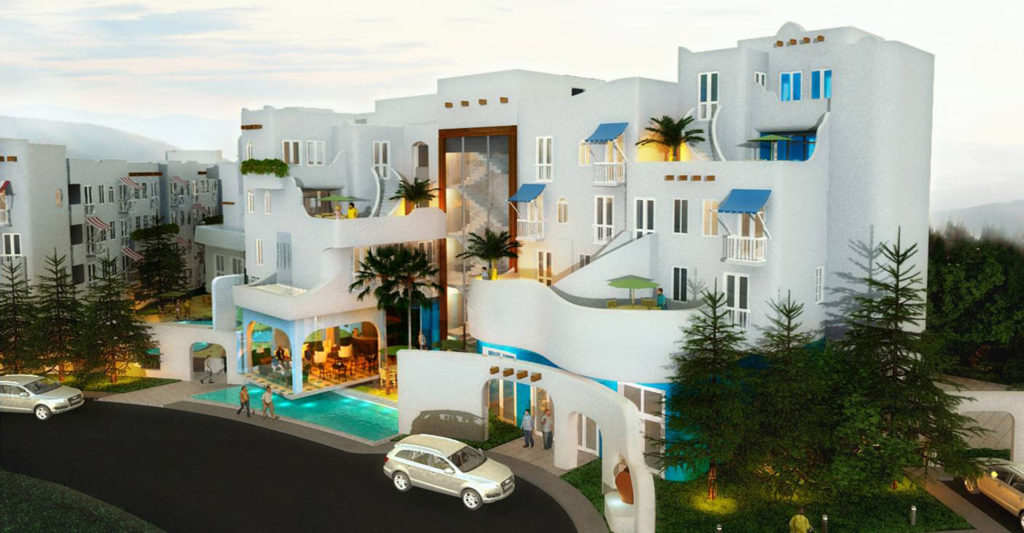 La Bella Residences is a mixed-use residential development in Tagaytay. It dubbed itself as the genuine concept of community—the La Bella lifestyle.
The community has affordable condominium units, health and wellness centers, and other facilities that amplify leisure living. Soon to come are the glass-domed meditation chapel, outdoor activity area, village market, gallery, and commercial area.
True enough, the place is a holistic village.
Metrogate Tagaytay Estates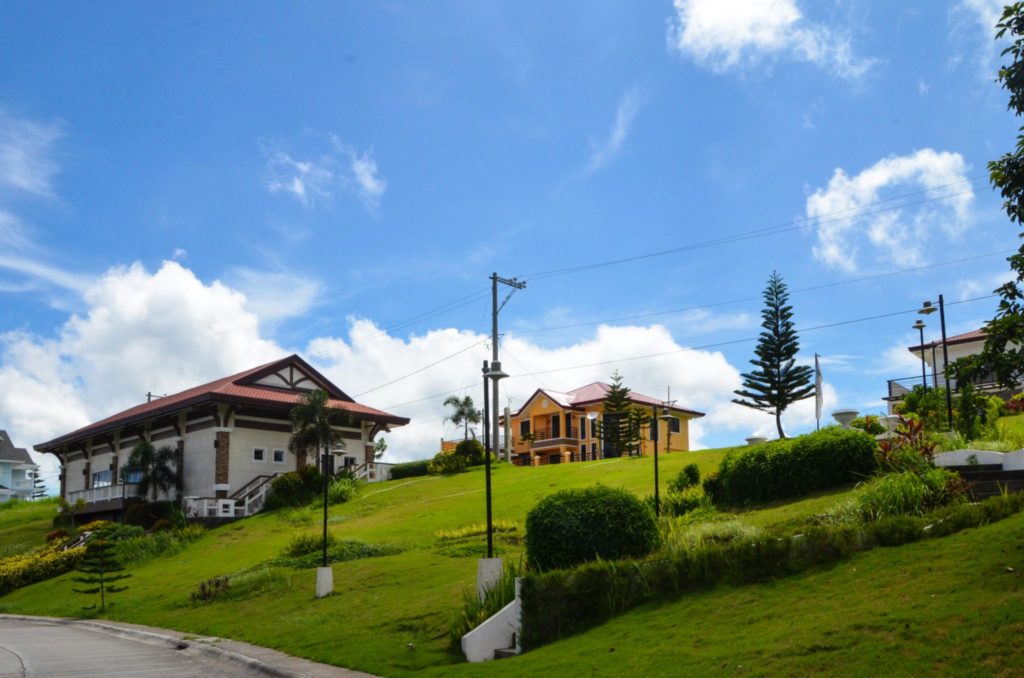 Metrogate Tagaytay Estates promises serene living at its finest. The property sits in one of the highest points in the Philippines. 
The community possesses all the comforts of modern living against the backdrop of scenic mountain views and cool Tagaytay weather. Some of these are the multipurpose hall, children's playground, basketball court, and pavilion.
Metrogate Tagaytay Estates serves as the residence of Hiao de Chan Temple. 
Residential lots and house and lot packages are available.
Alta Monte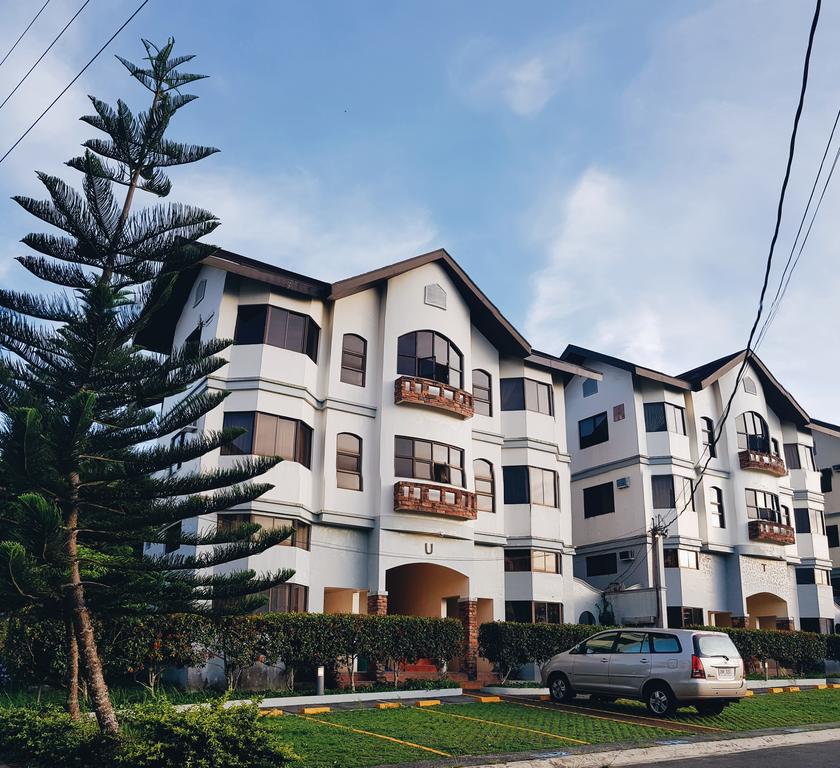 Alta Monte is a first-class subdivision project in Tagaytay with house models exclusively designed for the countryside community.  There are three words to describe the project: cool, comfortable, and private.
Alta Monte is secluded but complemented with a serene backdrop of green expanse composed of hills and meadows. It also has an aviary of exotic birds. 
There are two things unique to Alta Monte. First is the parking at every block and second is the only subdivision with underground electrical facilities and communication lines. These are indeed a source of pride!
Tagaytay Prime Residences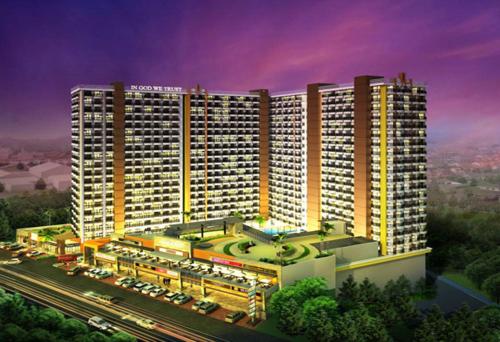 Developed by Citiland Incorporated, Tagaytay Prime Residences is positioned to be an irresistible investment opportunity. Its location is strategic because it is near commercial establishments, tourist center points, and transportation hub accessibility.
Tagaytay Prime Residences has two 21-story buildings. Commercial and residential units of one-bedroom, two-bedroom, and three-bedroom configurations are available.
After knowing some of your options for the best places to invest in Tagaytay, the ball's in your court now. So which is which?
But before you answer the question, or better yet, before you decide whether to invest, arm yourself with the right knowledge first. Learning about your options of properties is just the initial step.